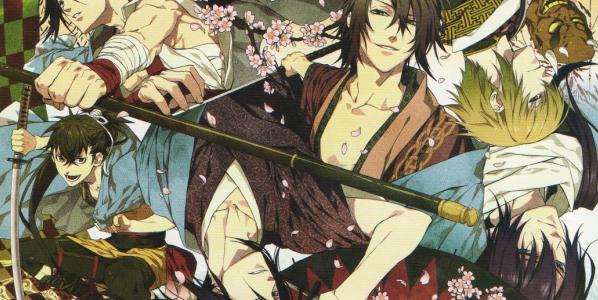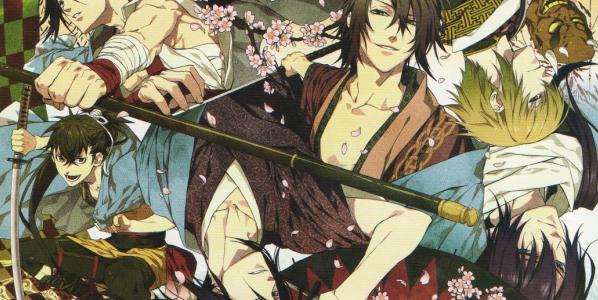 What is an "otome game"? Basically, it is a specific style of visual novel games where you play as a woman and have the opportunity to pursue relationships with other characters. Generally, the other characters will be guys, but not always! In any case, the genre has existed for a long time in Japan but has always been fairly rare in America. All the same, we have seen some publishers brave enough to bring their otome titles to the West (to great response)!
We've decided to put together a list of upcoming otome games that we're personally looking forward to. Some are titles you'll be able to get on a console, while others are independent PC titles. Regardless of where you get them though otome games are worth supporting. So let's take a look at four upcoming titles!
Leah's Picks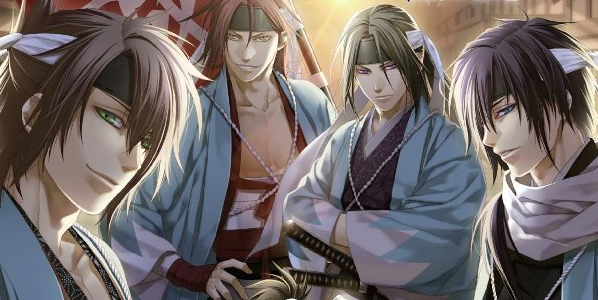 Hakuoki: Memories of the Shinsengumi
Thanks to Aksys bringing over Hakuoki: Demon of the Fleeting Blossom, it has been proven that there is indeed a market for otome games in the West. Now, 3DS gamers will be able to have some fun with the handsome men of the Shinsengumi as well! Memories of the Shinsengumi not only includes the original story of Demon of the Fleeting Blossom, but also expands upon it with six new side-stories. Along with a 3D-viewing mode and a photobooth mode, this makes Memories of the Shinsengumi a must-have if you're a fan of otome games and visual novels.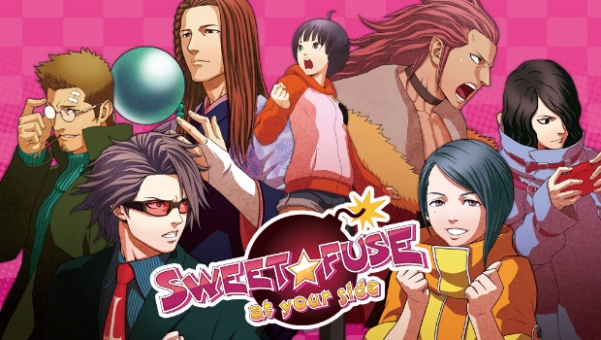 Sweet Fuse: At Your Side
Aksys strikes again! Like the Hakuoki series, Sweet Fuse: At Your Side seems to be very fast-paced and action-packed (it also reminds me a lot of 999 and Virtue's Last Reward). Its premise is a tad siller, though. Basically, you are Keiji Inafune's neice, Saki, and you're visiting your uncle's brand new theme park. Unfortunately, the evil Count Hogstein takes the famous game developer hostage and incites a "deadly series of games."  It's up to Saki and a group of good-looking men to save the day. Sweet Fuse boasts fourteen different endings, puzzles, and a chance at love with the aforementioned guys.
Marcus's Picks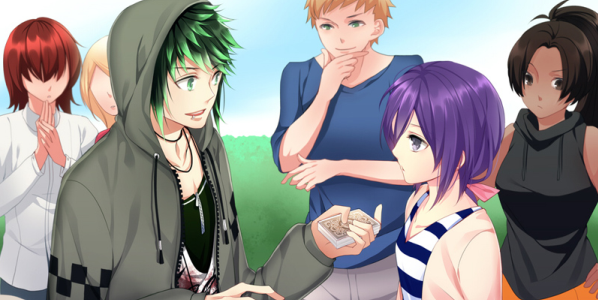 Backstage Pass
Developer Sakevisual have been around for a while and already produced a handful of games. With titles like Jisei, RE: Alistair++, and Ripples, you can already get a taste of what they bring to the visual novel scene. Backstage Pass is itself a semi-sequel to RE:A++ and focuses on college student Sian who is trying to balance her job and school life. Thanks to her makeup artist job, she comes into contact with a handful of Hollywood-type hunks. There are four dateable men and sixteen different endings.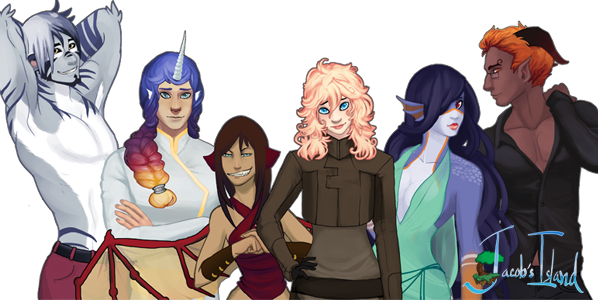 Jacob's Island
Jacob's Island is a different sort of game, where the main focus is not on dating, but experiencing the story of Kenna, who is one of the last humans among fantastical beings. As she learns more about herself, players may choose to date one of the multiple characters along the way. This game is being funded through Kickstarter and still requires a few thousand dollars to be a success. If you'd really like to play it then check out the demo and consider helping them out.