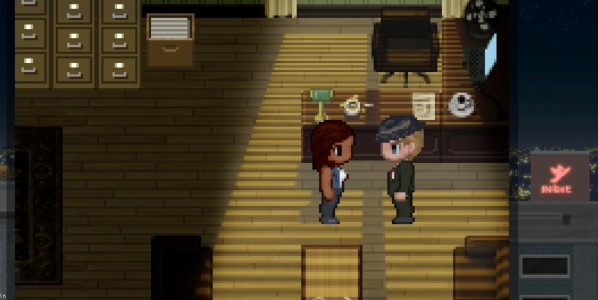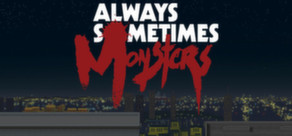 Developer: Vagabond Dog
Publisher: Devolver Digital
Platform: PC – GOG*, Humble Store, Steam
Life is unfair. I don't think anyone can deny that fact no matter their circumstances. Always Sometimes Monsters thrives off that concept as it pushes players into a more "human" RPG. The game begins by letting you (unassuming) choose the protagonist and then their love interest. Their race and gender are completely irrelevant. If you choose, the game can play out with lesbian or gay love interests at the center. From there, they must live out their dreary lives – and you'll be right along for the ride.
My experience with Always Sometimes Monsters was extremely odd. At first, I couldn't help viewing it as a game that was trying too hard with its edginess. After a couple of hours, I warmed up to it and wanted to progress my character through her story. However, progression is actually incredibly dull after a while. Just like in reality you must grind through the days to try and reunite with a past love. Heck, even that storyline is worrisome. I've never enjoyed the prospect of "winning back the girl/guy" that is so prevalent in romantic comedies. Sure, the path this version takes is different, but it's still weird.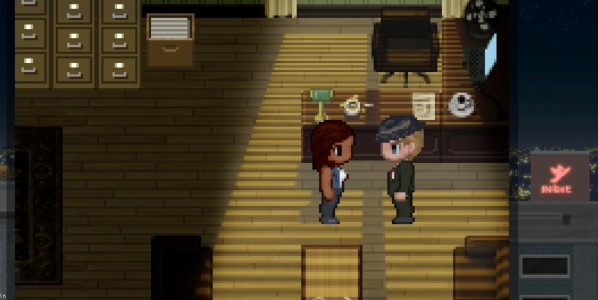 In any case, much of the "grind" boils down to working at a job, getting money, and buying food. The food bit stinks as I've never enjoyed having to keep characters eating so they survive. Always Sometimes Monsters' pacing suffers. It starts slow, picks up, then slows down for a good while longer until the finale finally comes into sight. Had the game continued as it did when my opinion first reversed itself then, well, it'd likely be far more enjoyable.
Always Sometimes Monsters certainly tried to do something different. Using the guise of a classic pixelated RPG it brought a more modern story to players. It also allowed for a surprising array of character choice, which is always appreciated. It just feels like the pace slogs everything down much of the way through. Still, it's a very unique title and I hope to see more developers follow in Vagabond Dog's footsteps.
---

3 out of 5 alpacas
---
Review code provided
About our rating system – *Affiliate Link