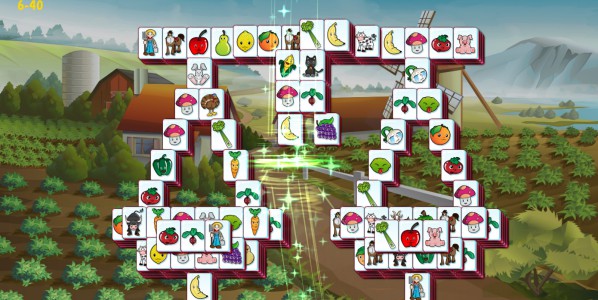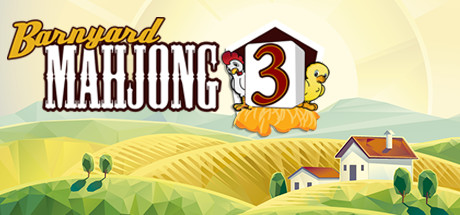 Developer: EnsenaSoft
Publisher: EnsenaSoft
Platform: PC – Steam
"Mahjong" is a term which is typically used incorrectly in English-language games. Many use it to refer to the familiar tile-matching concept, which is not the same as traditional mahjong. Real mahjong is a much more strategic, multiplayer experience. In any case, Barnyard Mahjong 3 is of the matching variety.
As the name implies, everything is doused in a barn theme. This includes the backgrounds and the tiles themselves, which feature depictions of fruits, farmers, and farm animals. There are in fact so many different visuals that it often proves tough to quickly survey the screen for potential matches.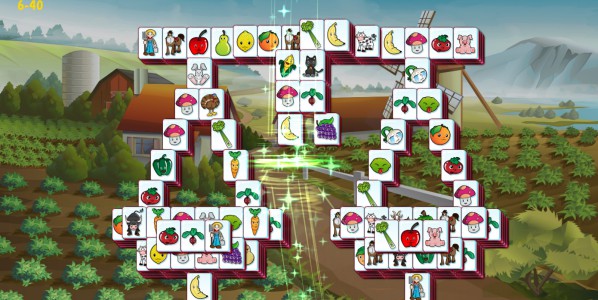 Each level in Barnyard Mahjong 3 features a timer. The amount of time left on the clock determines what you're graded once finished with a puzzle. These stars are meaningless, though, as even ending with no time left still unlocks the next stage. I appreciate the game's supremely casual attitude.
What doesn't work is that the experience is barely enjoyable. The widescreen presentation makes it tiring to click back and forth between different ends of the screen. It's also quite easy to fail puzzles (the remaining tiles just reset) even on easy. The music is so droll that you barely even notice it exists, and effects are incredibly anemic. Presentation is a huge part of making a mahjong game stand out and Barnyard Mahjong 3 simply doesn't.
---

1 out of 5 alpacas
---