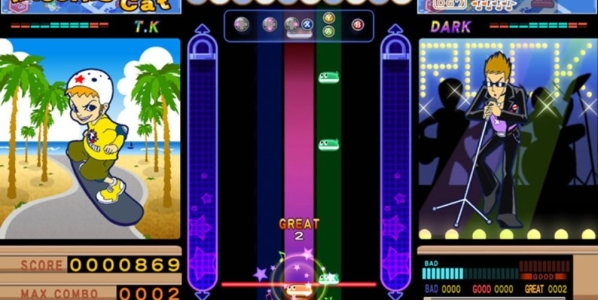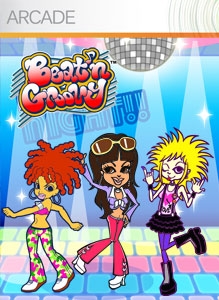 Developer: Voltex
Publisher: Konami
Platform: Xbox 360 – XBLA
Konami is the undisputed king when it comes to rhythm/music games as far as I'm concerned. Unfortunately, outside of DDR, they have really squandered the Bemani label in the West. With tons of bankable properties, they instead continually release misguided versions of their classics to supposedly appeal to American tastes. They create awful, old-looking versions that no one is interested in.
Such is the case with Beat'n Groovy. The game itself is modeled strongly after the successful (and Japanese-only) Pop'n Music. Okay, Pop'n saw US release on Wii but it was one of those bastardized versions. This game is played by using a 3 or 5 button layout to hit keys as they fall down the screen. It's easy enough, and the standard model for Beatmania as well.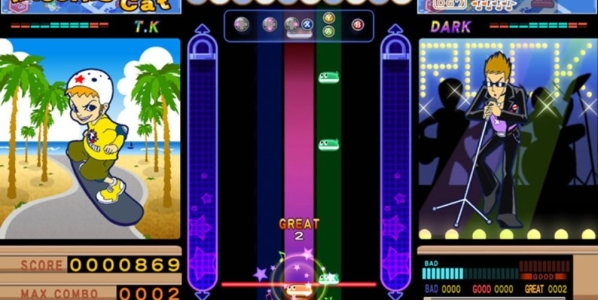 The problems come in when you look at the paltry songlist – only 9 tracks in all. There may be downloadable content available, but people would only be interested in buying that if the base property is sound. It isn't. Sure, the play is still adequately Pop'n style, but the music they selected was extremely poor. Most of it sounds like the early days of Bemani, and some of the tracks (as far as I could tell) are legitimate Bemani properties. But if you're trying to appeal to the US then you've got to make a "modern" tracklist that appeals to current tastes.
Check out the demo if you're set on having a Western version of Pop'n but this is probably the worst version you could get. It's a shame, because if Konami could ever have success via a non-DDR rhythm game then they might be willing to put actual effort into others.
---

1 out of 5 alpacas
---