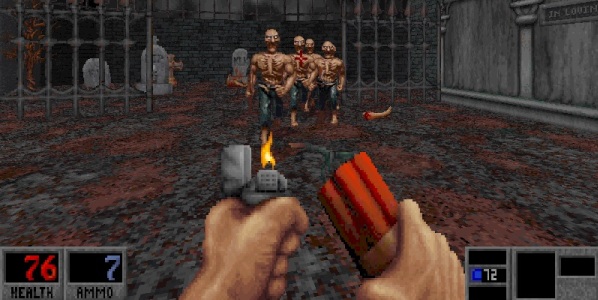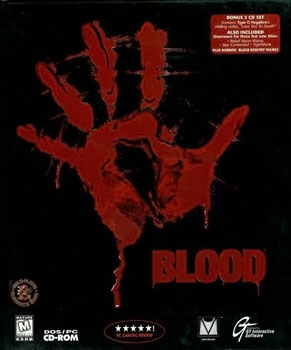 Developer: Monolith Productions, 3D Realms
Publisher: GT Interactive, Atari
Platform: PC – GOG*, Steam
Blood: One Unit Whole Blood might just be a game with the most redundant title around. It also happens to be a classic FPS from the 90s. Well, classic to some. I'd always heard murmurings of Blood alongside Doom and Quake but never got around to playing it myself – until now. I'll tell you one thing, it certainly lives up to its name.
Of course a game called Blood is full of bloodstained nastiness but is there more to it than that? There's a storyline, although it doesn't seem to convey very much of interest. The scenes instead seem focused on showcasing awesome 3D models and lighting (awesome for the time, that is). Once you get beyond that it basically devolves into your standard older-style FPS.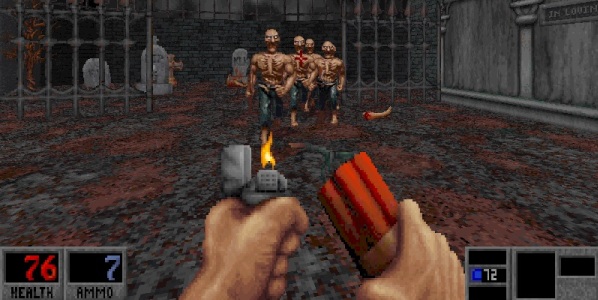 Areas are all enclosed, although some are much larger than others. Movement is incredibly fast, almost as if the protagonist is wearing roller blades while decimating enemies. Said weapons are brutal although so are enemies. Even on the easiest difficulty the pace of Blood is fast and never lets up. If you can survive then there are a good deal of "episodes" to play. This is further enhanced by both the GOG and Steam versions including the Plasma Pak and Cryptic Passage expansion packs.
When compared to other games of the time period I feel that Blood was attempting to thematically outdo other games while maintaining a classic aesthetic. It has a neat Gothic feel at times, sure, but otherwise fails to stand out. Blood: One Unit Whole Blood is one of the many average shooters that have graced PCs over the years.
---

2 1/2 out of 5 alpacas
---
Review code provided
About our rating system – *Affiliate Link