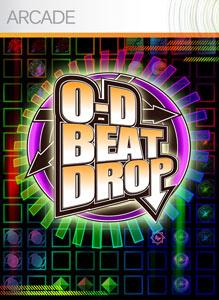 Developer: Cyclone Zero
Publisher: Arc System Works
Platform: Xbox 360 – XBLA
Ever since the massively successful Tetris first hit the scene, developers have been trying to find any way to cash in on a similarly addictive formula. Sometimes they get pretty close. Usually though you end up with something ranging from mediocre to creative. Which camp does 0D Beat Drop fall into?
Thankfully, the game succeeds quite well. It feels at first like a mix of Lumines and Puzzle Fighter. Almost every mode pits you against at least one player (human or CPU). From there, you work to match four or more colored blocks in various orientations. If you succeed, then some of your blocks will be dropped on the enemy. Similarly, if they do well, you're likely to get their blocks tossed onto your side.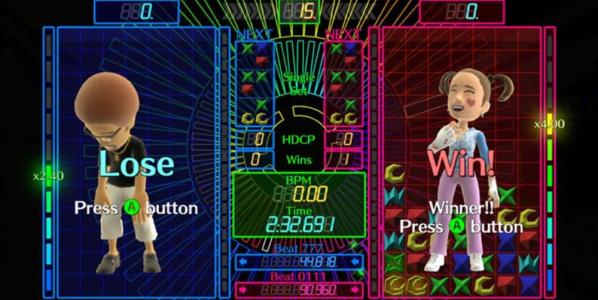 What connects this to Lumines? Well, 0D Beat Drop employs a musical system for the casting of blocks from one side to the other. Simply lining up four in a row won't clear them. Instead, you must hit the proper button on the background music's beat for it to work. This starts out easily enough but quickly becomes more challenging, as each successful hit causes your window of accuracy for the beat to become much smaller.
It creates a fairly enthralling experience when you're not only focusing on blocks but on the beat. Unfortunately, there are only a handful of songs available (with more as DLC). Still, there are a couple of varied modes available that extend the package between 10 stages. Give it a look if you're a fan of rhythm-based puzzling.
---

2 out of 5 alpacas
---