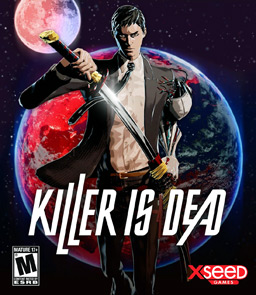 Developer: Grasshopper Manufacture
Publisher: XSEED Games
Platform: 360, PS3
Oh, Killer is Dead, you showed so much promise. It seems with every new Goichi Suda (Suda 51) game I am left wanting more than I get. Or maybe, my expectations are far too high. Perhaps I'm inadvertently a part of the "everything new sucks" club. It's hard to know why games helmed with his name continue to disappoint me but they do. So let's talk about why!