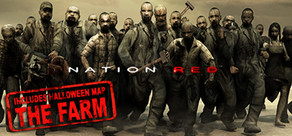 Developer: Diezel Power
Publisher: Diezel Power
Platform: PC
Nation Red is one of those games that is easy to ignore. With such a simple name and premise (shoot hordes of zombies), you'd be hard-pressed to find someone who opts to play that as opposed to more polished titles like Left 4 Dead. All the same, that doesn't mean Deizel Power's title is wholly unworthy of attention.
If all you're looking for is something simple to pick up and play then that's where Nation Red delivers. Each level contains heaping amounts of zombies and tasks you with shooting them down via a twin stick control method. Power ups drop every so often, as do new weapons. There are a great variety of these available, as well as special perks players get upon leveling up. These only last for a specific level and amount of time though, so don't expect to take them with you to later stages.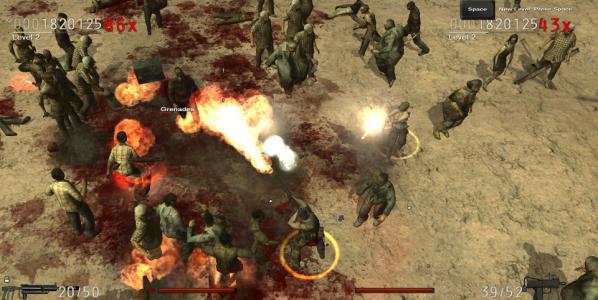 Both single and multiplayer modes are included although I stuck with single player. In this mode, there are 18 main stages to clear. It wasn't particularly difficult to clear out, but then, I also had set the game to the lowest "normal" difficulty. The experience offered by Nation Red is extremely simple but there's nothing wrong with simplicity. It just feels a bit bare-bones at times.
---

2 1/2 out of 5 alpacas
---