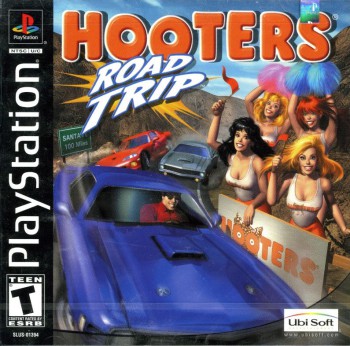 Developer: Hoplite Research
Publisher: Ubisoft
Platform: PlayStation, PC
The PlayStation was the start of something amazing for console gamers. This system brought about fan-favorite franchises which continue to this day such Metal Gear Solid, Resident Evil, Silent Hill, and many others. Of course, tons of shovelware came alongside the classics. Enter Hooters Road Trip.
Hooters Road Trip is supposedly about traveling between various Hooters restaurants across the United States for no good reason. This manifests as an OutRun-style racing game. As such, the different courses link together, meaning that each race brings with it different state-themed backdrops. It's rather blurry, though, and the draw distance on the PS1 version leaves much to be desired.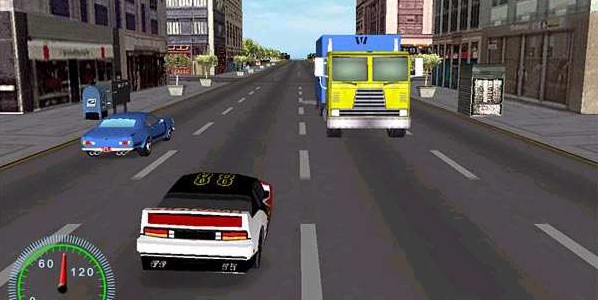 The racing itself is miserable. Until you unlock the final vehicles (or cheat your way to them), the controls are outrageously slippery. Instead of racing you'll be careening across the road like a pinball. Suffice it to say this doesn't work well with aiming for first place. You can't even do the full road trip right off the bat! Instead, players must run partial trips five times beforehand because the developers wanted to artificially extend their awful gameplay or something.
It's not all bad. Apparently, Hooters Road Trip launched at $9.99 making it bargain bin trash from the get go. The only enjoyment comes from watching the FMV sequences with Hooters waitresses who all seem to slyly be making fun of the camera person/player. Here's hoping Hooters never lends their brand to a game again.
---

1 out of 5 alpacas
---