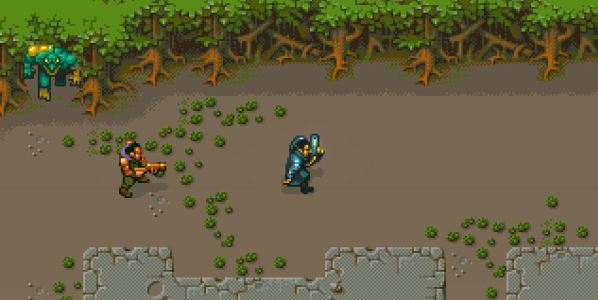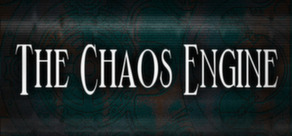 Developer: The Bitmap Brothers
Publisher: Mastertronic
Platform: PC – GOG*, Steam
Now, I'd never played The Chaos Engine in the past but somehow the game always stuck with me. Thanks to the 'remastered' version on Steam I've finally gotten to play this Amiga classic. Although it might not be very in-depth, I found it quite enjoyable, if difficult. Just make sure to not turn on smoothing if you have any affinity toward pixel art.
The basics of The Chaos Engine are that it's a top down action game. You select from a cast of characters (each with unique weapons) and play alongside a co-op partner. This partner can be a real person via local or online play or simply a computer-controlled buddy. Of course, enlisting a real friend is the best idea.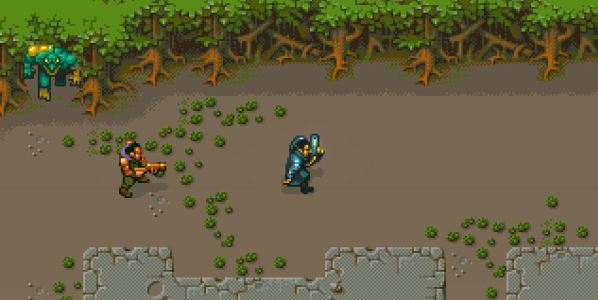 Apparently this version of the game has been made a bit harder than the original release. If so, it definitely shows. Although it looks like you can go guns blazing through the stage, slow progression is really the way to go. I found myself creeping toward the edges of the screen so as not to be jumped by an enemy. Some ram into you while others shoot bullets and in either case it's all terribly damaging. For whatever reason, characters start with very low health. It's definitely a challenging game but enjoyably so.
One change was making the game have "360 degree" shooting. It's more like 8-way shooting but it works well. You can play on a gamepad (not just of the Xbox 360 variety) as well, which is pretty cool. This ended up being my preferred method of play. My biggest issue with The Chaos Engine is a severe lack of level passwords to return to old stages in online matches. Fans have been clamoring for this for over a year so such an update is unlikely. Overall, I enjoy the difficulty and just wish there were ways to temper it when needed.
---

3 out of 5 alpacas
---