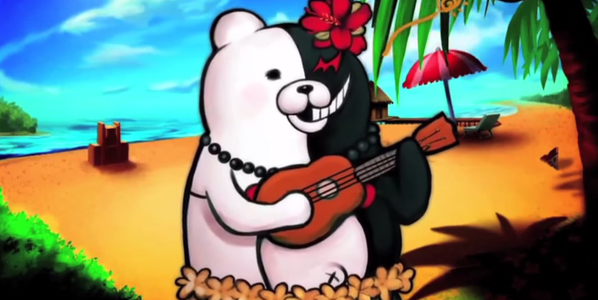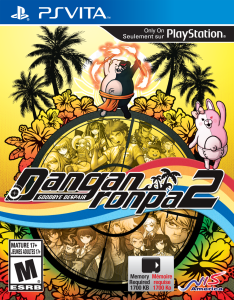 Developer: Spike Chunsoft
Publisher: NIS America
Platform: PlayStation Vita
What was supposed to be a peaceful school trip for Hope's Peak Academy to beautiful Jabberwock Island has suddenly been corrupted by despair. The snarky and evil Monokuma is back causing havoc, and things quickly take a turn for the worse.
Just like the previous game, Danganronpa 2 pits a group of "Ultimate" students—kids that are extremely talented in specific fields—against each other in order for them to escape their imprisonment. The conditions? Kill another student and successfully evade being found guilty in the class trial that is to come. Although the premise is pretty much the same as Danganronpa 2: Goodbye Despair's predecessor, the story has plenty of unique twists that makes it a must-play. Please note, however, that it's almost necessary to have played Danganronpa: Trigger Happy Havoc in order to understand the plot of this game. You'll also be able to appreciate Danganronpa 2 much more if you do!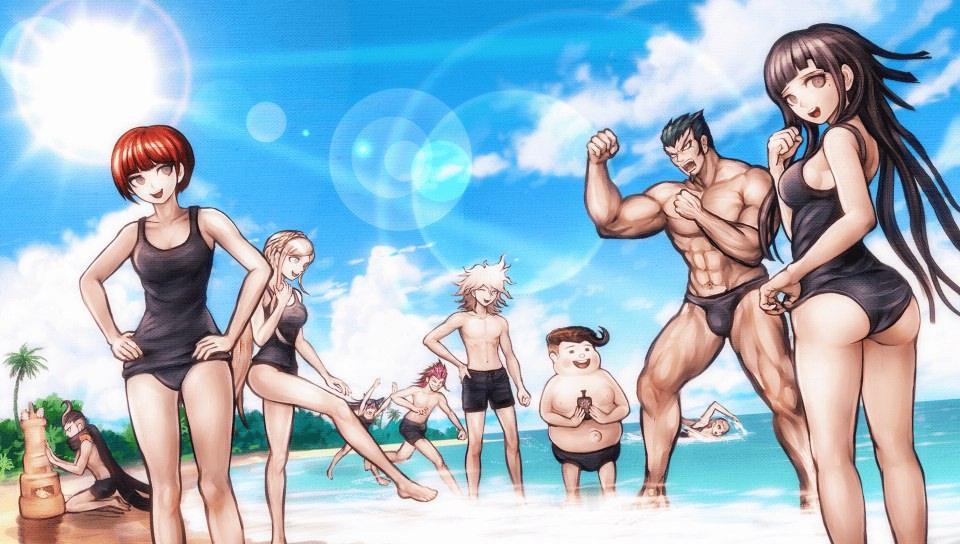 Class trials also remain mostly the same from the original game. The main portion, Nonstop Debate, involves pointing out false statements or agreeing with other students in order to advance the trial. (Improved) Hangman's Gambit occurs when you need to figure out a key word that proves to be pivotal to the case by shooting letters in order. However, I would call it anything but improved, as it is now much more annoying than before. When the trial starts to reach a climax and someone refuses to listen to your arguments, Panic Talk Action will begin. This plays like rhythm minigame, though it leaves a lot to be desired. At the end of a trial,  Closing Argument will offer a chance to lay out what happened during the murder from start to finish. This is done by placing the appropriate icons in their proper spots in a comic book-like fashion. Descriptions have been added to the pictures this time around, so things are much less confusing than in Danganronpa 2's predecessor.
New modes that have been added to class trials include Rebuttal Showdown and Logic Dive. Rebuttal Showdown simply involves "cutting down" a student's onslaught of statements until you reach the one that you need to properly refute. Logic Dive is a more action-y mode that requires you to skate down the correct paths in order for the main character to effectively gather his thoughts on certain matters. It's unfortunate that class trials, and Danganronpa 2 as a whole, are marred by most of these aggravating modes that you must pass, especially when the first game suffered from the same problem. At least the rest of Danganronpa 2 transcends these issues!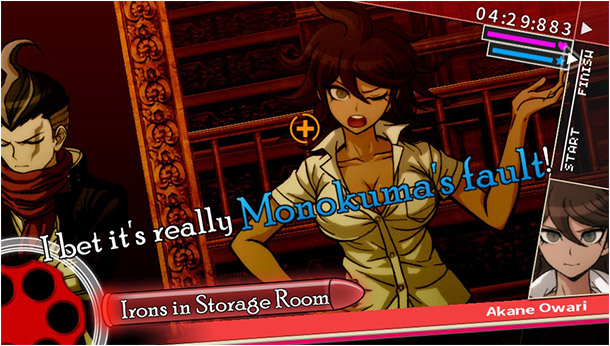 The characters are also a big part of what makes Danganronpa 2, well, a Danganronpa game. Everyone has an eccentric, shining personality that makes it hard not to love and appreciate them. Throughout the entirety of Danganronpa 2, you'll be hoping your favorites won't get killed off. But with the inevitable death, it makes each character's role even more precious. With that said, you'll most certainly be eager to embrace every single character and want to learn more about them through free time and Dangan Island mode.
There are also a couple other new additions that Danganronpa 2 brings that allows for some diversion from the main game. My personal favorite is the virtual pet, akin to Tamagotchi. The pet grows according to how many steps you take, and will transform into one of six different animals depending on how many presents you give it or how much you neglect to clean up its poop. I had a lot of fun figuring out how to get each transformation.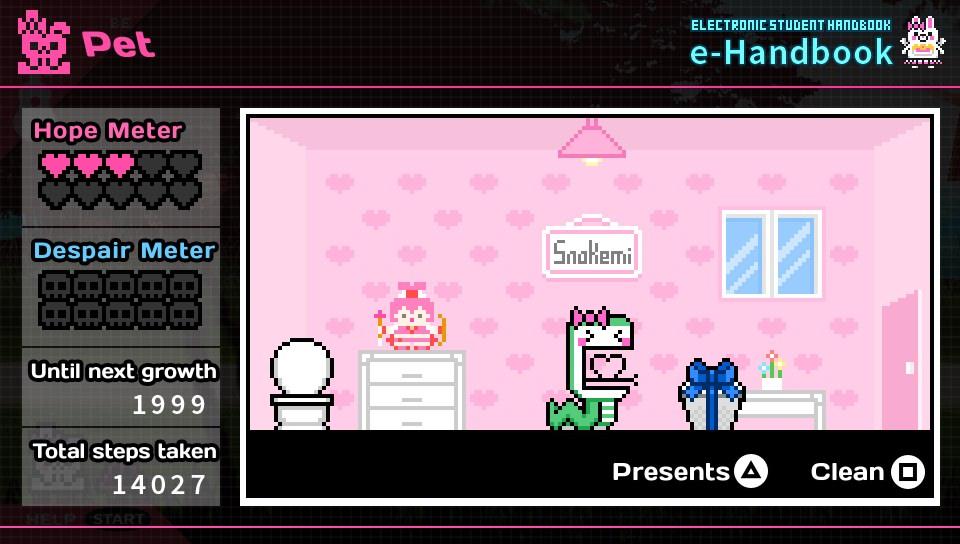 I went through Danganronpa 2's main story with much gusto, and eagerly spent time collecting every gallery item and playing with its extra modes. I haven't had this much fun or spent such a long amount of time on a game in a while now (over 80 hours!). Danganronpa 2: Goodbye Despair is definitely a worthwhile successor to Danganronpa: Trigger Happy Havoc, so help fight the battle against despair and get to playing this insane masterpiece.
---

4 1/2 out of 5 alpacas
---
Review code provided
About our rating system