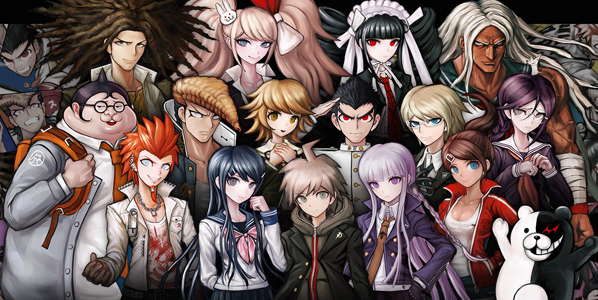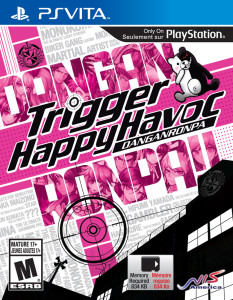 Developer: Spike Chunsoft
Publisher: NIS America
Platform: PlayStation Vita
What the heck is Danganronpa: Trigger Happy Havoc?  Its name doesn't reveal much, and it's actually quite misleading. You see, it's a murder mystery visual novel of sorts with a bunch of various elements from other genres mixed in. Its like the Ace Attorney, Zero Escape, and Persona series had a crazy baby. And this baby is really awesome.
As Danganronpa relies on its story as its primary appeal, I won't go into it too much lest I spoil anything! I'm sure you're intrigued about what the basic premise is, though. Basically, incredibly talented "Ultimate" students from various fields are chosen to attend a prestigious school known as Hope's Peak Academy. Unfortunately for these students, they quickly find out that they've actually been trapped in this school and must kill each other if they want to leave. When these killings do happen, you're forced to take part in class trials in order to figure out who murdered your fellow classmate.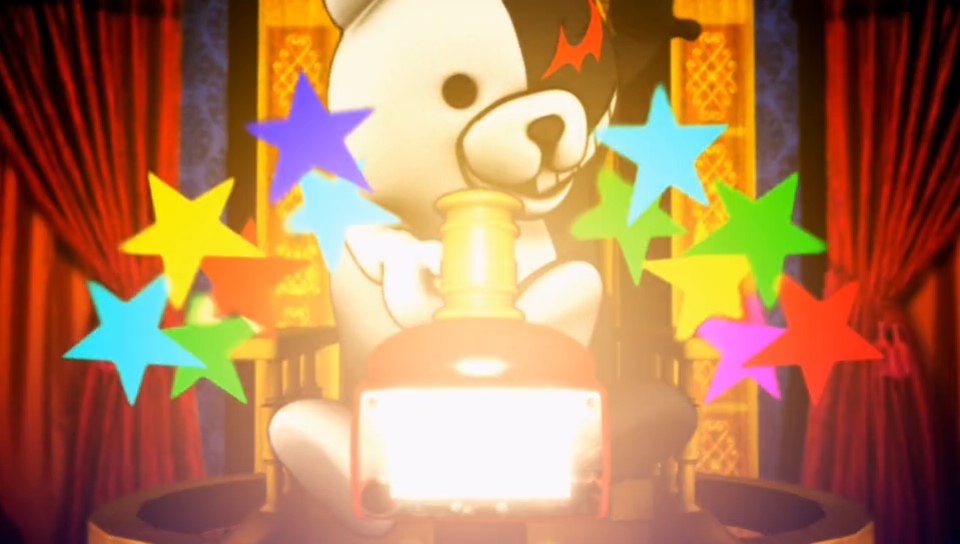 These class trials are reminiscent of Ace Attorney games, though they're done quite differently. They are composed of four different parts: Nonstop Debate, Hangman's Gambit, Bullet Time Battle, and Closing Argument. Nonstop Debate is the main portion of class trials, and it's where you use "truth bullets" (evidence) that you've gathered against contradictions in the arguments being thrown about. There are also times when one remark that is being made during the discussion must be used against the contradiction. The way that the Nonstop Debate mode is laid out is pretty interesting and unique!
Hangman's Gambit simply involves shooting letters to form a word that is relevant to the trial. Bullet Time Battle is a rhythm minigame that feels extremely unnecessary and is probably my least favorite part of class trials (and I love rhythm games). Lastly, the Closing Argument section is a kind of puzzle where you put the correct image in the blank spots of a comic book in order to retell how the murder went down. It's kind of annoying how tiny the images are, which makes it difficult to figure out what exactly is going on in it.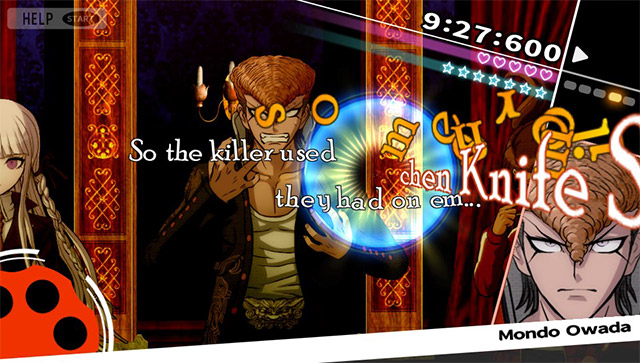 The characters of Danganronpa are definitely what make the game shine. At the very beginning, I honestly couldn't see myself liking more than one or two of the students. As Dangaronpa progressed, however, I grew to love most, if not all, of them. And to my surprise, the people that I thought I would like the least ended up becoming my favorites! They're an eccentric, lovable bunch that had me laughing constantly.
Being a game that relies on its "craziness," Danganronpa is full of twists and shocking moments. The way the murders are carried out can be quite predictable, but you'll be on edge throughout the whole game that it doesn't really matter in the end. Like a good book, you'll want to get through it from start to finish in one sitting and won't want to put it down.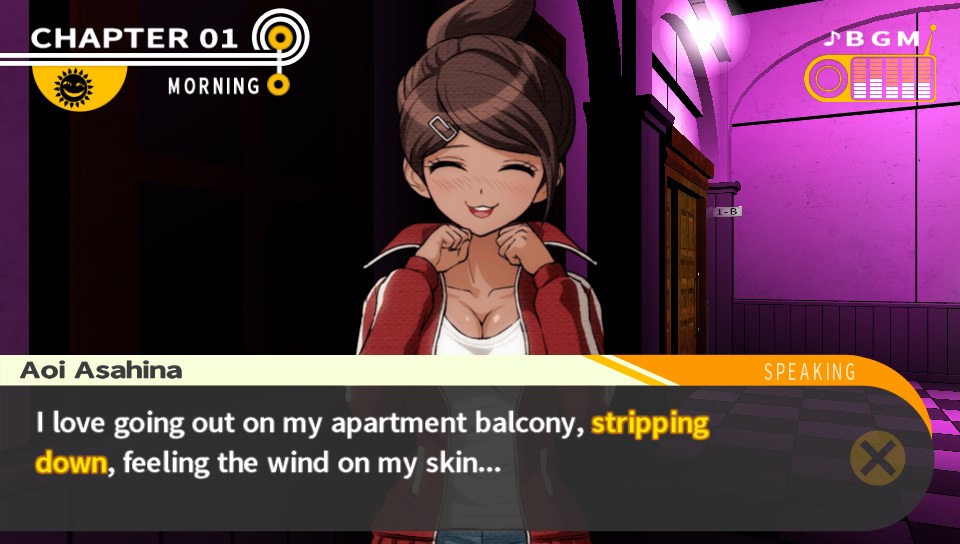 It's hard to keep myself from babbling incoherently about Danganronpa because I enjoyed it so much. I'm in love with the story, characters, music, and mostly everything about it. So I can't stress enough how much I recommend it for Vita owners. Grab yourself a copy, play it, and savor it. Then you can wait patiently (or impatiently) for the recently announced Danganronpa 2: Goodbye Despair!
---

4 1/2 out of 5 alpacas
---
Review code provided
About our rating system