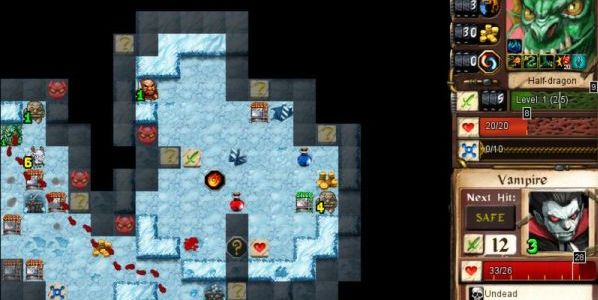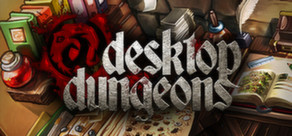 Developer: QCF Design
Publisher: QCF Design
Platform: PC – Browser, Direct, Steam
Last year, I found myself falling in love with the roguelike genre thanks to a handful of new indie games. I had never played Rogue, but it was easy to become a big fan of the concepts. After a while though, it did start to drag a little. Each game felt a little too samey. I wasn't sure what to expect with Desktop Dungeons but it has managed to far surpass all expectations. This is an incredibly fun roguelike that can be enjoyed by new and veteran players alike.
Desktop Dungeons starts off with some tutorials, which in itself is actually rare in the genre. You get the basic mechanics for exploring dungeons, how battles work, and how to make use of magical skills. You're also quickly introduced to the fact that your little explorers will die – and die often. From there, you can engage in a variety of missions in different dungeons. Or, you can take on a variety of puzzle missions which seek to teach players how to play with strategies in mind.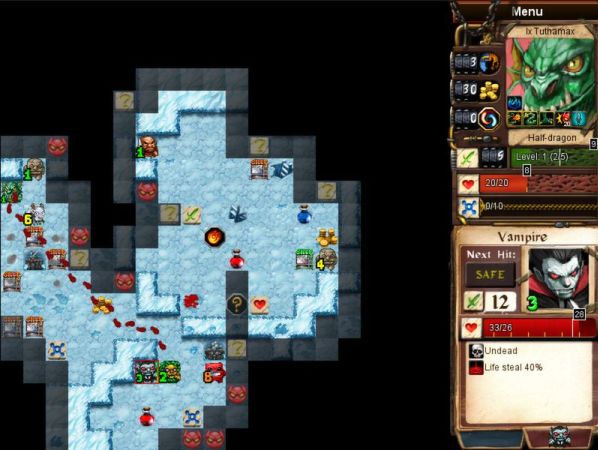 Whichever you spend your time with, Desktop Dungeons is a ton of fun. It doesn't hold back, though! You'll find yourself dying (and losing all loot) often. Sometimes this can be chalked up to choosing the wrong character type and loadout, but other times it's all due to a lack of strategic thinking. Managing health potions, taking out higher level enemies, and the like all must be kept in mind. Otherwise, your adventurers are apt to be killed off quickly.
There's nice looking art as well, although it doesn't scale up very well, so you'll likely play in a smaller than average game window. But the graphics are certainly charming, as are the silly little enemies. How much fun you have with Desktop Dungeons is based around how willing you are to learn. Dying is common, but with little consequence, so feel free to try out a variety of play methods. Whether your play style is hitting up one dungeon for a few minutes, or playing multiple for hours, Desktop Dungeons offers great bursts of fun.
---

4 out of 5 alpacas
---
Review code provided
About our rating system