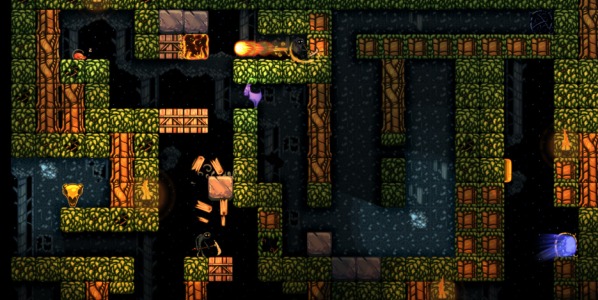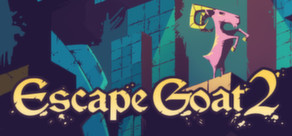 Developer: MagicalTimeBean
Publisher: MagicalTimeBean
Platform: PC – Direct, GOG*, Steam
Escape Goat is a wonderful puzzle platformer that I finally had the pleasure of playing late last year. As a newfound MagicalTimeBean fan it was tremendously exciting to know that Escape Goat 2 was coming at some point in the future. Now it's here! How does the game hold up against its predecessor?
Escape Goat 2 follows the hooves of the original, although diverges in unique ways. First, let's go over what is the same. You're still a purple  goat who platforms around increasingly complex puzzle stages to unlock the exit. A little mouse is also able to aid you at many junctures. Features that the mouse had before, such as a transportation ability, are back as well.
Puzzles have been given new twists and you've been granted new abilities to make everything more interesting. For one, the mouse now has an ability to spawn multiple versions of itself across a stage. It's quite odd, but also handy! Stages now have branching paths as well. You can ascend the castle as quickly as possible, or take the time to veer off course to save more sheep. Personally, I made sure to visit every side area to get as much puzzling goodness as possible out of it.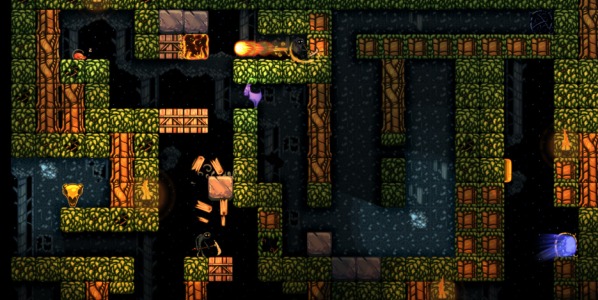 Puzzle games often add and tweak a few things upon their next iterations. The biggest change though might just be the art style. No longer is the game comprised of pixel art that looked at home on Xbox Live Indie Games. Now it has an attractive cartoonish glow about it. The soundtrack is as good as (if not better) than the first game. All in all, it might not look exactly like the Escape Goat you already knew but it certainly feels like it.
The puzzle platform genre is packed full of games but few are as uniquely entertaining as Escape Goat 2. If you've never played the original you'd be safe to jump right into the new game first. If you end up loving the purple goat's adventures then you can always go back and buy the game that started it all after!
---

4 1/2 out of 5 alpacas
---
Review code provided
About our rating system – *Affiliate Link