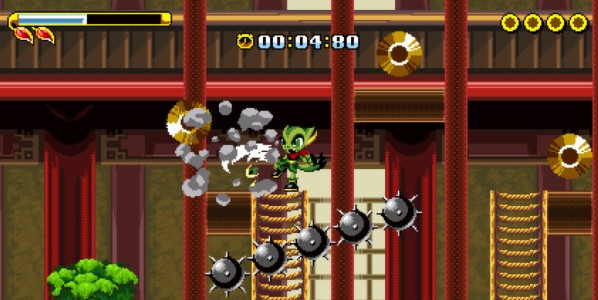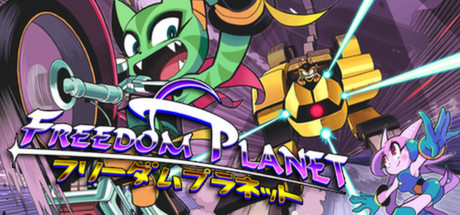 Developer: GalaxyTrail
Publisher: GalaxyTrail
Platform: PC – GOG*, Steam
You know, people talk about Sonic the Hedgehog as if it were once a golden standard of 2D platformer. To be fair, the first few titles definitely brought a ton of great gameplay to the table… But they were also incredibly difficult! Freedom Planet is game which completely reveres Sonic, and as such, doesn't stray far from the formula. You play as one of a team of brightly-colored creatures attempting to collect gems and save the world, all the while going really fast.
Freedom Planet certainly looks the part of a Sega Genesis classic. All the cast members are anthropomorphic animals because "mascots" rule! Enemies are evil because of course they are. Each stage offers copious collectibles and even a few secrets. In keeping with the time, it's also a very brief game (if you're skilled). Or, if you're like me and almost immediately switched to "casual" difficulty.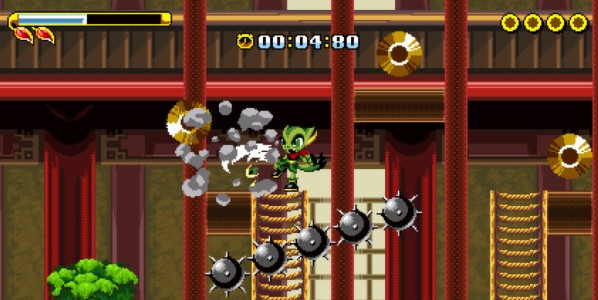 My main motivation to swap difficulties was due to a variety of problems inherent with Freedom Planet. The biggest is finicky controls. When playing with my 360 gamepad my character sometimes failed to do as I desired. Instead of jumping up, she'd simply look up. At other times I'd want to jump bouncily from a wall climb only to glide off. This caused tons of problems, especially during boss fights where I'd consistently miss hitting their weak point because of ill-performed jumps.
Another issue is that the game simply overloads itself with enemies later on. Some stages are packed full of monsters and missiles, leaving very little room for error. On the lowest difficulty I safely soaked up tons of hits, at least! Freedom Planet looks fantastic and features a lot of great moments. It just happens to fall into the same trap that Sonic games did of not letting speed be the driving gameplay force. Still, it's a mostly cool 3 hour ride for those who do appreciate Sonic and its many imitators.
---

2 1/2 out of 5 alpacas
---
Review code provided
About our rating system – *Affiliate link