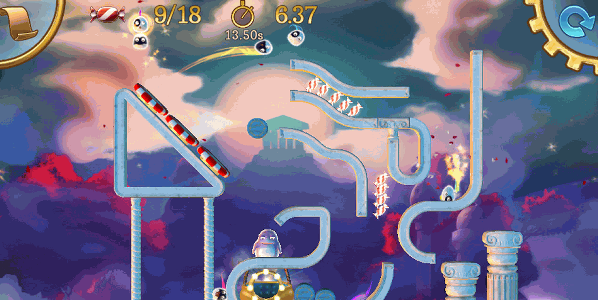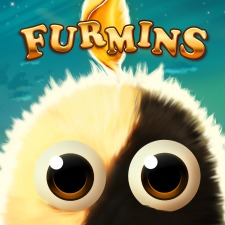 Developer: Housemarque
Publisher: Beatshapers
Platform: Mobile – iOS PSN – Vita
What the heck are furmins? Apparently, they're weirdly adorable orb-shaped creatures that require your aid to get back to their nests. In the game, aptly titled Furmins, you do this by solving physics-based puzzles. It starts out easy, but gets tough pretty quick!
Every stage of the game requires the player to do at least one thing to help the furmins reach their goal. Levels are small (each fits squarely on the Vita screen) and may have interactive elements. For example, you might be required to activate a bumper when a furmin lands on it to shoot them into the air, arcing toward the goal. Other times, you're required to use bounce plates and such to get them going in the right direction.
The concepts behind Furmins are very easy to understand so anyone should be able to start playing. However, their continued enjoyment may very well waver depending on their puzzle aptitude. Despite being a well-rounded player, I found some of the puzzles quite challenging. If this is the case for me, then what of those who enjoy easier physics games such as Angry Birds? That game has seen success by being immediately playable in short bursts. Here, you might be stuck messing with a plank to try and get the right bounce arc for a while. It lacks the "ease of play" spark.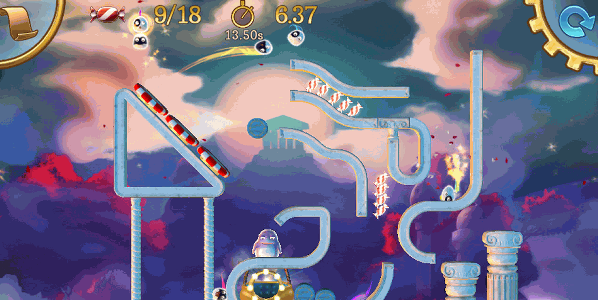 Why is this an issue? Simply because those who don't consider themselves fan of casual games will likely skip over Furmins. Of course, if they played they would find out that it offers a true challenge… but how many players really test out a game before discounting it entirely? In this age, the practice is slim.
At times, it feels that the game is too skewed toward difficulty. Each level grants up to three stars depending on whether you save all the furmins, get all the candy collectibles, and beat the par time. The first two are not too tough, but times are completely unforgiving. It really seems you would have to arrange the stage in the exact way they did to attain most of them. Why worry about stars? They're needed to unlock later stage sets, as well as all bonus sets.
All in all, it seems Furmins is in an odd place. It presents itself as what many consider a casual game but offers real challenge to players. Touch screen and rear touch pad implementation is fair, although it is probably best to turn off the latter due to unintended triggering. If you're looking for a quick play game on Vita that offers more challenge then most, Furmins might be right up your alley.
---

3 out of 5 alpacas
---
Review code provided
About our rating system