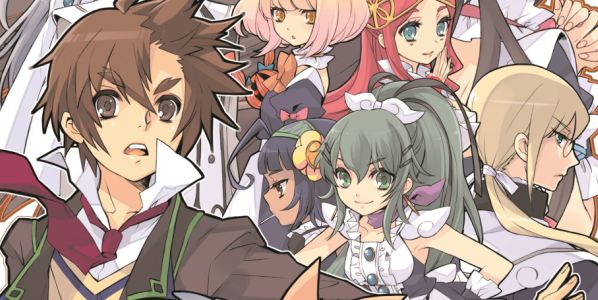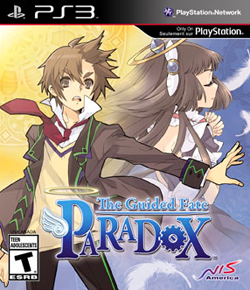 Developer: Nippon Ichi Software
Publisher: NIS America
Platform: PS3
One of the most popular storytelling ideas for fantasy games is that a young person is somehow divinely selected as the world's savior. Of course, as long as the title provides entertainment, then it doesn't matter how the plot itself is constructed. The Guided Fate Paradox gives us a very different take on common tropes. Protagonist Renya is indeed a young man, but he is chosen for a much greater role. For whatever reason, he has been chosen to become God.
This must be the greatest wish-fulfillment game ever, right? Well, not quite. Despite the incredibly imposing job description, his role is far less powerful than one would expect. God/Renya is not free to do as he wishes but must instead work tirelessly to fulfill the prayers of all living things. Via a machine called the Fate Revolution Circuit, he is able to hone in on specific wishes and make them come true. Said machine generates an alternate reality which can be manipulated by defeating enemies.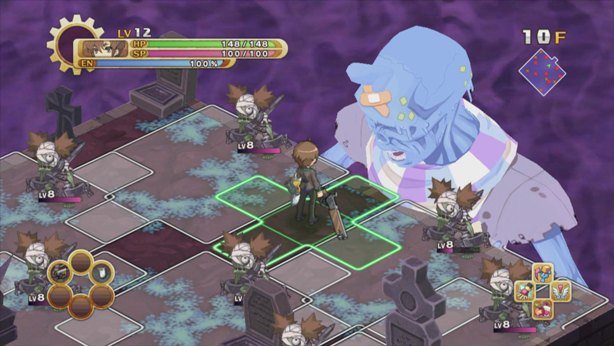 So that's how they wedge gameplay in with Godly powers. The Fate Revolution Circuit is a dungeon generator! With it, Renya and his angelic partner(s) are able to explore randomly generated dungeons to defeat enemies, level up, and grab loot. The gameplay takes on a distinctly roguelike edge with how it handles leveling up and death. After successful completion of a dungeon, your level returns to 1. However, there is an "overall" leveling system which never resets. If Renya dies, he will be ejected back to the hub with all his items and half his cash destroyed. It's rough, but dying is definitely part of the picture.
What kind of wishes does God have to answer to anyway? The first chapter starts off in a way that shows every wish is valid, because the wisher is none other than Cinderella! Things get increasingly unusual from there. For all the same-y anime tropes wedged into some characters, other points have much more interesting narrative through-lines. Perhaps the most disappointing aspect of The Guided Fate Paradox is how it presents itself. It works hard to look like it panders to fanboys with all women angels dressed in maid outfits from the get go. That, and the 17-year-old hero Renya who begins as nothing other than your "average teenager". When the plot started to kick into gear I was honestly shocked by how good it turned out to be.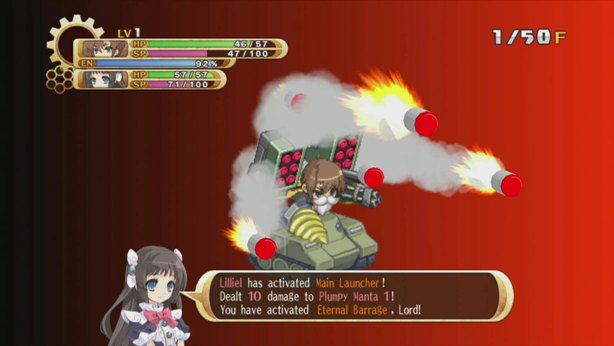 Earlier I said that the game has a lot of roguelike elements. Don't let this aspect turn you away, though. It is one of the easiest roguelikes that I've played (out of a dozen or so). Although The Guided Fate Paradox is not a breeze, there is a lot put in place to make sure players can make it through the game alive. The only thing that could have been improved was that the "fog of war" on stages gets far too enclosed at points. It is a conceit acknowledged by the game, but left me rushing into the arms of enemies without feeling prepared. This is a relatively small issue, all things considered. Positives of dungeon exploration include cute and/or weird enemy types and creative boss battles.
There is a lot of depth to playing The Guided Fate Paradox and it somehow manages to keep from becoming too complex. Dungeon crawling is a lot of fun, as is slowly revealing the story. The concept behind it sounds supremely goofy, but thankfully the full game reveals far more interesting aspects. The Guided Fate Paradox is a massive, and entertaining, surprise.
---

4 out of 5 alpacas
---
Review code provided
About our rating system