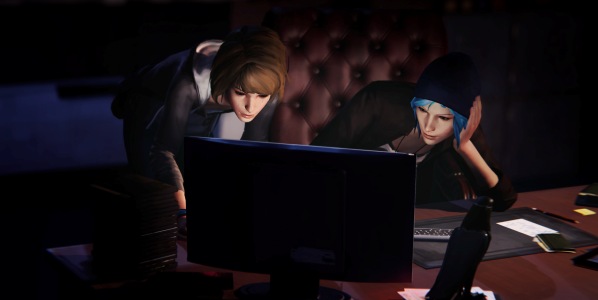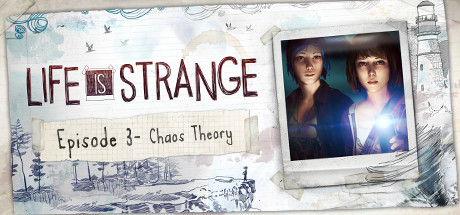 Developer: DONTNOD Entertainment
Publisher: Square Enix
Platform: PC – Steam PSN – PS3, PS4 Xbox 360, Xbox One
I'll admit, despite the dramatic flourishes of Life is Strange Episode 2, the episode felt pretty meandering. This phenomenon appears in many episodic properties, though. Things picked up a tad in time for Episode 3 – Chaos Theory. Throughout the approximately two-hour playtime I found myself hooked, even if it wasn't always for the best reasons.
Information related to Kate, Rachel, and the Vortex Club was left relatively untouched, even after what just occurred in the previous episode. And for reasons unknown, these interpersonal, ham-fisted issues are still more pressing than the impending destruction of Arcadia Bay. With that said, I enjoyed getting caught up in Max and Chloe's antics even as they increase in severity.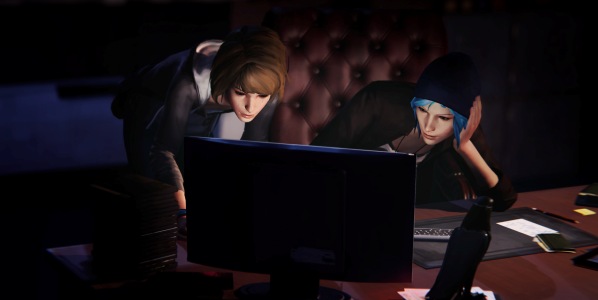 And (spoilers) I'll admit to advocating very hard for a potential relationship between them. The way Episode 2 ended scared me about who Max's potential love interest could end up being, as it seems completely wrong with the assessment I've made of the characters thus far (headcanon, haha). In any case, the real star of the episode is Chloe. We see more about her life and history which explains her current devil may care attitude. Then, in the final few seconds of the episode, we're given a huge "shock" and then credits roll. Although the reveal felt like a cheap trick, it did effectively necessitate my playing of the upcoming episode.
I did not appreciate the utter game-y ness at times. Searching for a computer password and an appropriate place to hide keys had me trying every wrong option first. When the real one was revealed it was obvious, but somehow I didn't notice (or maybe you need to perform other actions before the right one unlocks?). I'll need to play again to see if that was the case or not, but if so, that's truly annoying. Life is Strange is about the story, and any amount of frustration to experience more of that is a hindrance to my enjoyment.
Episode 4 looks to be when the Vortex Club party finally occurs, and as such I'm hoping it's where everything finally amps up – so far the story is weirdly sedate. It'd be impossible to keep all that excitement for the final episode, right?
---

3 out of 5 alpacas
---