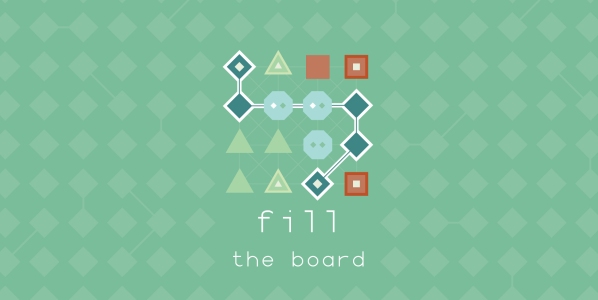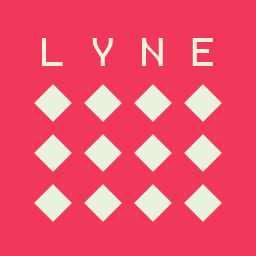 Developer: Thomas Bowker
Publisher: Thomas Bowker
Platform: Mobile – Android, iOS, Windows PC – Direct, itch.io Steam
What makes a puzzle game enjoyable? Usually, it's a heavy focus on one very simple concept that takes skill to master. LYNE follows this principle perfectly thanks to an easy to grasp component of drawing lines. All you have to do is make connecting lines between shapes of the same color. The tricky part comes in thanks to limited spaces in which to draw these lines, as well as the requirement of connecting multiple colors without crossing pathways. Things quickly get challenging, but in a way that facilitates continued play.
I won't lie, my first attempt at LYNE was superbly pitiful. After barely being introduced to the core components I found myself completely stuck. After frustrated fumbling I closed the game and came back to it later. Lo and behold, that brief time away allowed me to think about the problem from a different angle and solve it. Many puzzle games are like this and it's that moment once you first start to really "grasp" the core mechanics that you can feel smart while whizzing through puzzles. The more I played, the better I became. Eventually there were even periods that I entered into the "puzzle zone" and seemed to solve many in a row with no issue at all.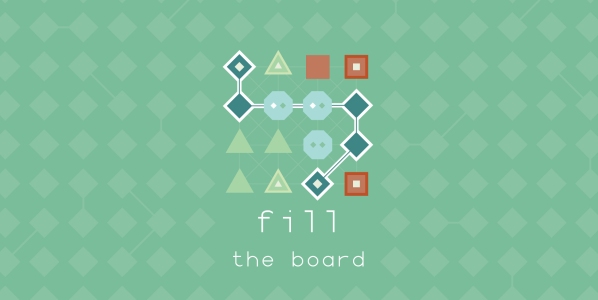 LYNE is a game for people who enjoy these types of experiences, and simply want a playful title to mess with. The price is super low at $2.99, but the amount of puzzles included is frankly astronomical by comparison. Beyond the main selection of hundreds of puzzles there are also daily puzzles. These procedurally-generated puzzles come in different difficulties and are all still quite fun. Although I've yet to complete it, there's probably at least six hours of main-game puzzles to work through. It would be nice if hints were available though to help in those moments where you feel impossibly stuck.
Beyond the enjoyable, and sometimes super difficult puzzle gameplay, it just looks good. The calm colors, paired with some really stylish design, helps it stand out from the puzzler pack. It also functions well, although a few tweaks could help a lot. My biggest gripe is not being able to partially redraw lines on my own terms instead of being forced to undo on their terms. Really, what needs to be emphasized about LYNE is the incredible wealth of solid gameplay you get. This is an excellent puzzle game and players get a huge value for their money.
---

4 out of 5 alpacas
---