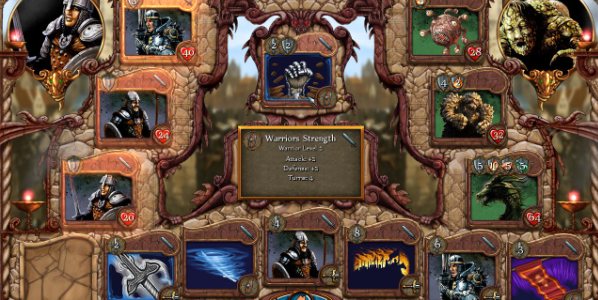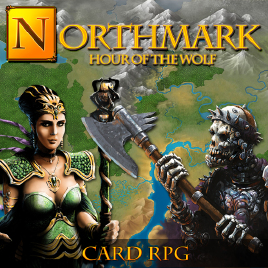 Developer: Rake in Grass
Publisher: Rake in Grass
Platform: Mobile – iOS PC – Big Fish Games, Direct, Steam
This post is part of the Indie RPG Bundle review collection
Strategy RPGs are pretty popular but card-based counterparts are a bit rarer to come across. Still, when there are already such excellent card games out there such as Magic the Gathering it can be really hard to create something different. Northmark: Hour of the Wolf accomplishes making a sound card-based title without hanging onto other card games' coattails.
The game begins with an attempted assassination. The kingdom of Northmark is in a panic because of it and you're the one selected to basically carry out all their duties. Travelling from town to town you will come across helpful people, shops, and tons of opponents standing in your way. The only way to get past them is via fighting, of course.
Fights are when the game shifts into its card form. Both players select their warriors (cards themselves) and can then apply upgrades to them, as well as how they should be armed for attacks. You can tweak the fighters via cards which upgrade their defense, attack, and a number of other things. Weapon cards are used to actually fight the opposing cards, and all relevant information is weighed in order to see what attacks are successful and how much damage they deal.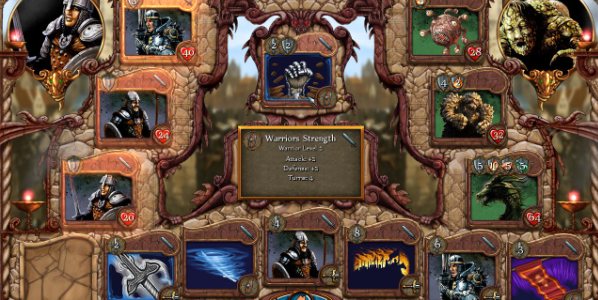 It's a surprisingly complex system and one that isn't described very well by the in-game tutorial. Still, it's not too hard to get a feel for it after a handful of battles. Between story mission, you can even jump into some prize fights to help level up your character and get more money. Said money can be used to pick up more cards for your deck.
Northmark: Hour of the Wolf also has some excellent presentation. The art looks great from the character models to world map view. Then there are the card designs themselves which look like they could be from a tangible product. Honestly, it's surprising just how polished it is. The writing is a bit of a let down in comparison, although it has some nice snark about it.
Fans of card games will probably enjoy this interesting RPG-ized title. On the other side of things, those without a familiarity of card games in general should probably proceed with caution.
---

3 out of 5 alpacas
---