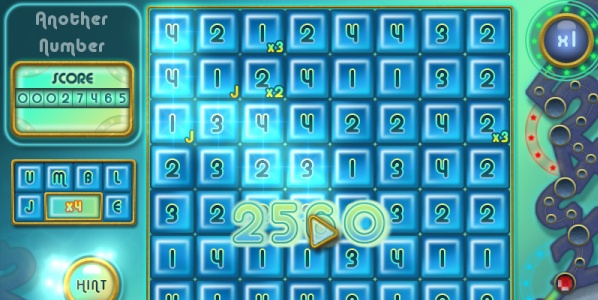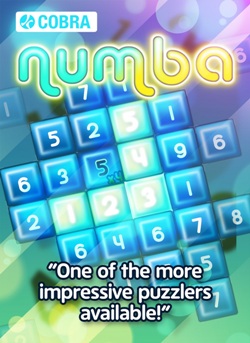 Developer: Cobra Mobile
Publisher: KISS ltd
Platform: PC – Big Fish Games, Desura, Steam
Fans of puzzle games are absolutely spoiled for choice on Steam – or really, any digital games marketplace. While looking for match-3 puzzle variations I came upon Numba Deluxe. The game presents players with a grid of numbers and simply asks you to line up three or more in some sort of order. As such, it's a match-3 title which utilizes numbers instead of colored blocks to allow for "patterned" paths.
This means you'll be able to create paths by linking together multiple of the same number but also match sequentially increasing values (1, 2, 3, 4), even ones (2, 4, 6), odd (1, 3, 5), or even multiples (2, 4, 8). Each can also be matched in backwards order as well. Despite the simple concept I often found myself sticking to the most basic of routes (repeated numbers or even). Of course, to succeed you must utilize all linking styles.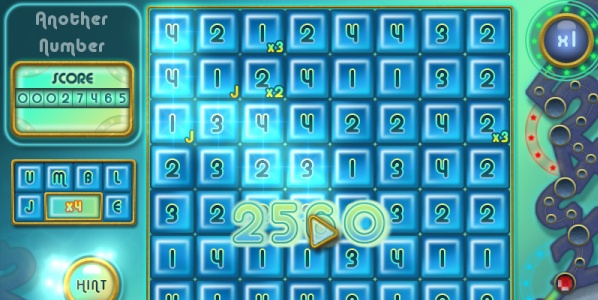 Numba Deluxe comes with three modes: Classic, Timeless, and Puzzle. Classic and Timeless are the same except, well, the first is timed. Considering the general relaxed nature of puzzle games, Classic isn't an ideal play style. Puzzle presents a board which requires careful solving to clear. No matter what mode you select there are some issues inherent to the title.
Sure, the music is wonderfully calming but the board itself is lacking in flair. All numbers are the same color, leaving you to "read" each instead of get into typical puzzle flow. Special blocks (fire, ice, etc) change after a certain number of turns but don't actually tell you how many turns are left. Finally, there's little pushing folks to keep playing. Numba Deluxe is a competent little time waster but it doesn't offer much staying power. If you're in desperate need for a casual puzzle game allow me to suggest Puzzler World instead.
---

2 out of 5 alpacas
---