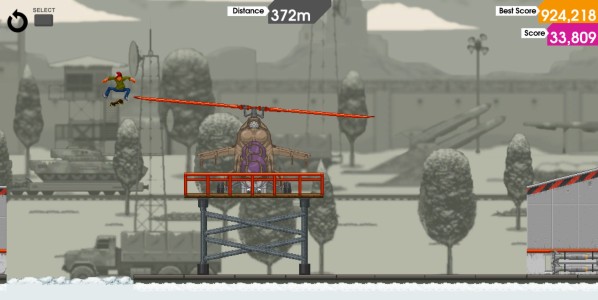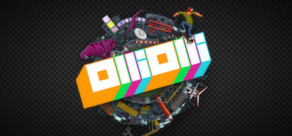 Developer: Roll7, General Arcade
Publisher: Devolver Digital
Platform: PC – GOG*, Steam PSN – PS4, Vita
Where are all the good skateboarding games? For many, the genre of extreme sports titles died out once Tony Hawk games got beyond their numbered iterations. To me it definitely felt like there was a lack of interesting newcomers. OlliOlli first launched on Vita to rave reviews but it took a bit longer for PC players to get their shot. The wait was most definitely worth it.
OlliOlli offers an unique approach to the entire skateboarding game formula. First off, it's a 2D sidescrolling game. It takes the arcade-y nature of Tony Hawk but also integrates analog stick tricks that were found in the Skate series. What you end up with is a simplistic game that takes a lot of effort to get good at. As many OlliOlli players have discovered, you'll keep playing stages thanks to the addictive gameplay. Although you can play with a keyboard, it seems hard to imagine given the ease of analog stick-based tricks. As such, this is all written from a Xbox 360 gamepad playing perspective.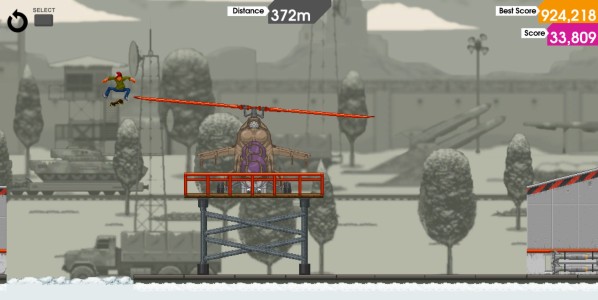 There are a surprising amount of levels to complete. Each also has five extra tasks to complete while running it. If you can finish them all you gain access to the pro version of that stage. If you thought the regular levels were tough enough these prove even wilder. It must be noted that sometimes timing of analog stick flicks versus what's registered on-screen sometimes feels off. Perhaps there is some latency on the PC port from time to time? Either that or I'm not nearly as good at OlliOlli as I imagine!
As far as skateboarding games are concerned, OlliOlli glides above a great majority of them with ease. This is thanks primarily to the effective controlscheme but also the simple 2D visuals and awesome soundtrack. Honestly, it's right up there with Hotline Miami's (another game with 'outsourced' music). It's incredibly hard to put the game down once you play it. Expect to wipe out constantly… and eventually get into the "flow" which makes OlliOlli amazingly enjoyable.
---

4 1/2 out of 5 alpacas
---
Review code provided
About our rating system – *Affiliate Link