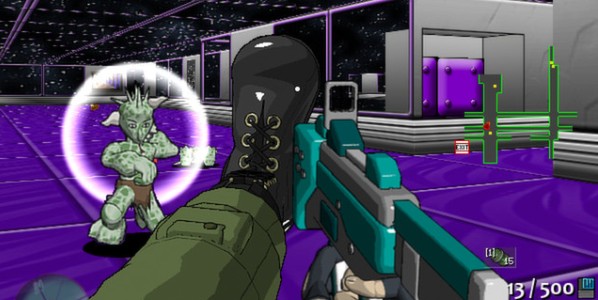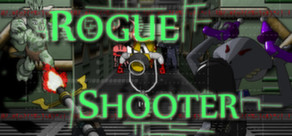 Developer: Hippomancer
Publisher: Hippomancer
Platform: PC – Steam
Rogue Shooter: The FPS Roguelike is a brand new video game with the heart of something released in the early 90s. All you have to do is look at one crude screenshot and nearly believe this is lost FPS shovelware. If you can get past the ridiculous visuals, there is one heck of a compelling game to dig into.
As the name implies, Rogue Shooter combines retro 3D FPS stylings with roguelike elements. These include randomly generated levels, a perk system, restart upon death, destructable weapons and armor, and tough bunches of enemies. As you progress through the 100 floors (50 on easy), you'll check out a wide variety of weapons. Some are pretty average while others, such as a gun that shoots out goofy dogs, verge on the hilarious.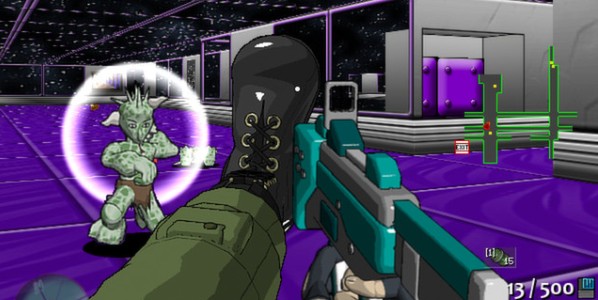 Although all perks are deleted after a death, there is an overarching upgrade system that carries over between playthroughs. You can use it to increase health, attack power, and inventory slots. Getting enough points for these upgrades takes a while but the fun gameplay makes accumulating enough intel manageable.
If you did not enjoy games like the original DOOM, Quake, or even knock-offs like Chex Quest then Rogue Shooter isn't likely to please you either. However, it doesn't exist to simply cash in on nostalgia. Playing is tremendously fun once you get accustomed to retro elements such as no ability to aim your gun up or down. I wholeheartedly recommend this oddball game to anyone who harbors a crush on 3D FPS games of yesteryear or unique roguelikes.
---

4 out of 5 alpacas
---
Review code provided
About our rating system