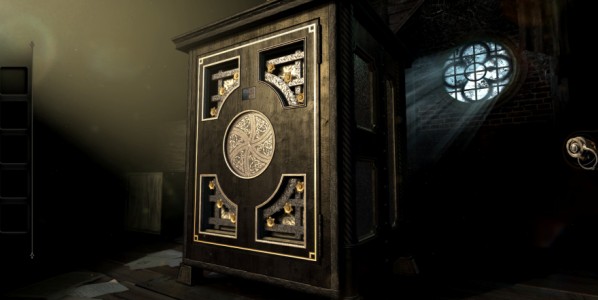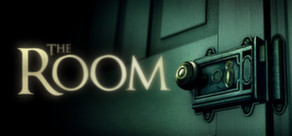 Developer: Fireproof Games
Publisher: Fireproof Games
Platform: Mobile – Android, iOS PC – Steam
In 2012, The Room launched on iOS and quickly gained attention. There was something about this puzzle game that attracted players. Without access to an iOS device, I sat dejected and waited for an eventual Android port. And yet, when that came, my attention was elsewhere. It is only now, with the Steam release, that I've finally gotten to spend time with The Room.
I think it was well worth the wait. The Room begins in a room with a large, ornate box at the center. There's a letter on top of the box which is more than a bit cryptic and taunts the player into action. Can you solve the puzzles of this box and whatever lies within it? As such, you set to work by examining every keyhole, button, and doodad in hopes of figuring out its mysteries.
This puzzle game keeps things fresh by providing a host of puzzles all across the box. Once you solve them all then it's time to move onto a new chapter. With new features of the mechanism to solve your brain is constantly being stressed to solve every last aspect. Many puzzles just require paying attention. Some require a bit more thought, though they rarely become a huge annoyance. If so, there's a hint function available to save players from stressing out. Personally, I felt quite comfortable with the difficulty setting and imaginative puzzle types.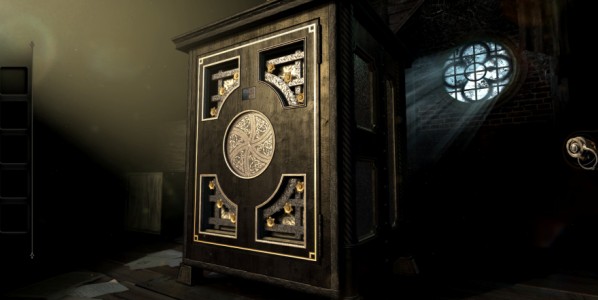 The biggest difference between The Room's mobile beginnings and Steam release are the visuals. Now every facet of the mysterious box looks absolutely stunning. Puzzles have also been tweaked to suit mouse controls. Still, a few puzzles felt obviously geared toward touch screen functionality. For example, one puzzle requires the player to click and drag for a fair bit of time to solve it. If you let up for even a second then the puzzle resets. It would be much easier to accomplish this constant "dragging" by touch controls.
The Room on PC costs $3 more than its smartphone brethren. If beautiful graphics are of most importance to you then it's definitely worth the additional fee. However, if you don't mind and want the best puzzle interactivity then it really seems mobile is the way to go. In either case, The Room is a great puzzle game. I wish it didn't end so soon.
---

4 out of 5 alpacas
---
Review code provided
About our rating system