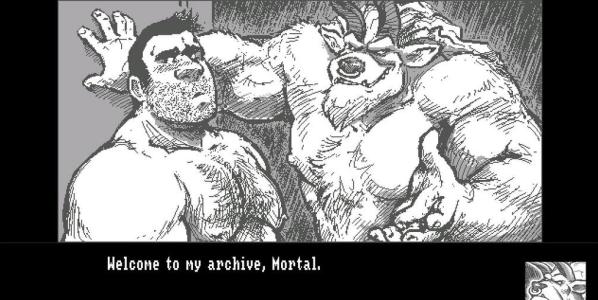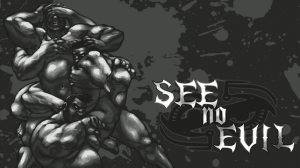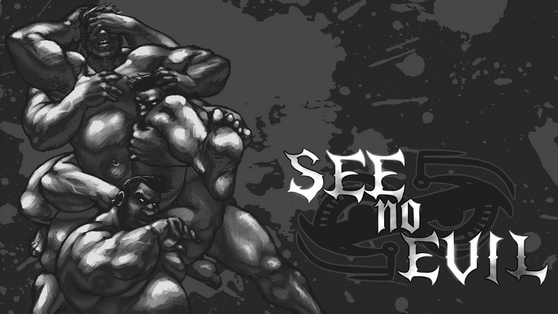 Edit: You can now read our official review of See No Evil!
Well here is an incredibly interesting upcoming title… See No Evil is the latest game from developer Bigfingers and it is definitely not the sort of thing gamers are going to tend to see on a regular basis. The developer has worked on "bara" games before but seems primarily a Flash-based creator. Now we are seeing a full game set to arrive on August 1st.
See No Evil places players in the role of Orsino, a big, burly man who has just woken up from a night of raucous drunk partying. Alongside being naked and in the forest, he soon finds that something horrible is going on. First, his home appears to be ablaze with black flames, as does his neighbor's. Not knowing what to do, he runs right into a demon.
The setup is far more interesting than I was expecting and that is definitely a good thing. Seeing a normal guy suddenly stuck in this weird demonic limbo between planes of existence is exciting! So too are the handful of buff monstrous beings which inhabit the realm.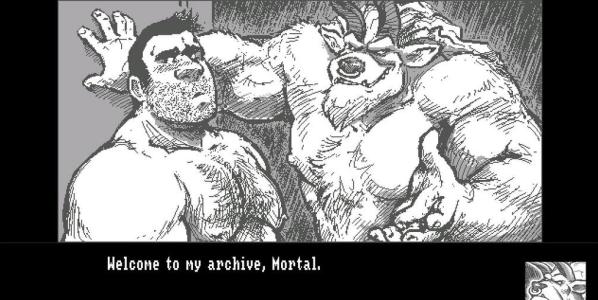 As far as gameplay is concerned it takes on a very point and click adventure aesthetic. Now technically you do not need to click as you use keyboard buttons to move instead, but it might as well be. After all, you can only really move left or right and interact with objects via the pressing of a button or typing out a phrase (like text adventures).
One thing that will definitely repel some players is the fact that a main facet of gameplay focuses on creating relationships with these demons and Orsino. Although I could not view this in the demo it is very obviously present. Players should at least give the demo a look and see if the art and story draw them in anyway! I know I'll be keeping See No Evil on my radar.