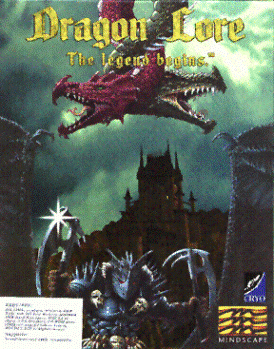 Developer: Cryo Interactive
Publisher: Mindscape / Anuman Interactive
Platform: 3DO PC – DOS, GOG*
The early '90s were an incredible time of change for gaming. It was in these years that developers began taking 3D art animation seriously and creating full 3D games. Of course, many of the earliest were crude, but full of exciting ideas that would eventually work out. Dragon Lore: The Legend Begins is one of these formative titles, although it doesn't get nearly as much credit as The 7th Guest. Dragon Lore shares the tale of a young man named Werner Von Wallenrod on a quest to become a Dragon Knight.
Things aren't so easy for the fellow, as his birthright was stolen from him when his father was betrayed by another Knight. Because of it, Werner spent his youth being raised by one of the castle's men, completely unaware of his lineage, until his 18th birthday. From there, you must figure out the pertinent parts of Werner's past and also try to convince the warriors of the Valley to allow you to join their ranks.
Dragon Lore plays out as a first person point and click game. Players move through the 3D environments by clicking areas of the screen they wish to move toward. Along the way, there are many items to pick up and use as weapons or for completing puzzles. Unfortunately, Werner's pockets are not infinite, so there is a limit to the inventory. This causes issue when you're not sure if certain items will be needed later. Here's a hint: Keep non-weapon objects. Weapons are usually just needed for fights, and therefore a huge stack of them isn't required.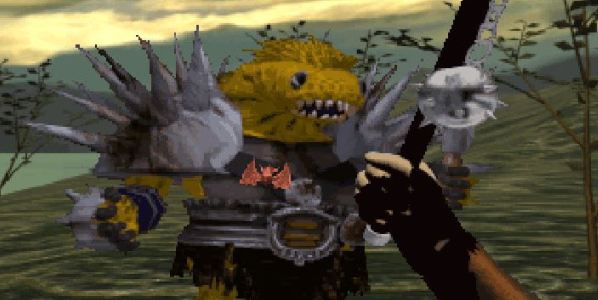 The world is surprisingly expansive, even though it is mostly empty aside from warriors and a few enemies. When talking to the council members, they discuss what they are looking for in the next Dragon Knight. Some favor wisdom while others favor bloodshed. This means that no matter what you do, some of them simply won't vote for you. It's a pretty neat concept and makes the final vote at the end a nail-biting experience.
Of course, Dragon Lore is also a product of the time. The point and click interface is incredibly rough, making it more of a chore to use than most. Then there are the graphics themselves which are silly to today's eyes. Weirdly, some characters have faces fully sculpted in 3D, while others have flat faces with digital images overlaying them. Voice acting is average, and the music is mostly forgettable. As for sound effects, they are completely laughable. Still, the gameplay is mostly solid if you can handle the rest of it. The sequel, Dragon Lore II: The Heart of the Dragon Man, is currently not available on GOG or Steam.
---
---
Review code provided
About our rating system – *Affiliate link