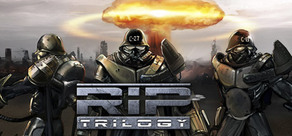 Developer: Elephant Games
Publisher: Meridian4
Platform: PC
When I first encountered RIP it was while installing various games from my Steam catalog. I'd never actually heard of the game before, nor did I remember buying it. Regardless, the name seemed interesting to me and as such I decided to give it a shot.
RIP is a very retro-styled game. While playing, it felt like the game was actually from the early 90s. As it turns out though it came out in 2006. Either way, it's a top-down shooter with a focus on throwing as many enemies at you as possible. Unlike other shooters of this type though you are unable to move. Instead you're basically an upgradeable turret which can shoot 360 degrees around itself.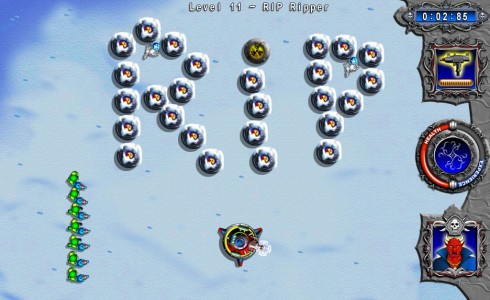 There are forty levels and nothing really changes aside from the backdrop as well as the configuration of explosive barrels around the area. Otherwise, you're going to be playing dozens of same-y levels. That's not necessarily a bad thing though as some people really dig this sort of gameplay. It's not my thing, but I enjoyed it all the same. On easy, the game is manageable but is probably more infuriating if you try for harder difficulties.
The game isn't particularly recommended unless you are in dire need of top-down shooters. There are currently two other games in the series, RIP 2: Strike Back and RIP 3: The Last Hero, which are probably better investments anyway.
---

1  out of 5 alpacas
---