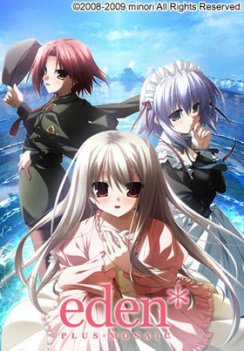 Developer: minori
Publisher: MangaGamer
Platform: PC – MangaGamer*, Steam
Most of the time, my reasoning for selecting one version of a visual novel over the other is to get the original, authentic experience regardless of any potential negatives or positives associated with that release. eden* posed a different sort of challenge. For those who aren't aware, the original version was actually a so-called all-ages release, with more content being added afterward for eden* PLUS+MOSAIC. This review is for that latter version, and it honestly impacted my opinion.