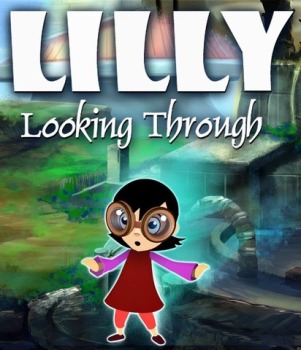 Developer: Geeta Games
Publisher: Geeta Games
Platform: PC – Direct, GOG*, Mac Game Store, Steam
The past few years have been really good to adventure game fans. Thanks in part to companies like Telltale Games and Kickstarter, there seems to have been a rebirth of the genre that has long since been defined "dead" by the general gaming populace. It never died, though, and there are certainly a lot of great new games making their debut! One successful Kickstarter adventure title is Lilly Looking Through which was fully funded in 2012. Have Geeta Games managed to produce a lovely point and click adventure?
Yes! At the very start, we are introduced to Lilly. This young girl has a pair of goggles that, when worn, transform the world around her. No longer are her surroundings drab and dated but colorful and full of life! Her world becomes something straight out of a picture book or an animated fantasy film and is a joy to explore. Players navigate via a point and click interface (which includes a tool to highlight selectable objects). Some adventure games cram environments with too much interactivity, but Lilly Looking Through keeps it easy.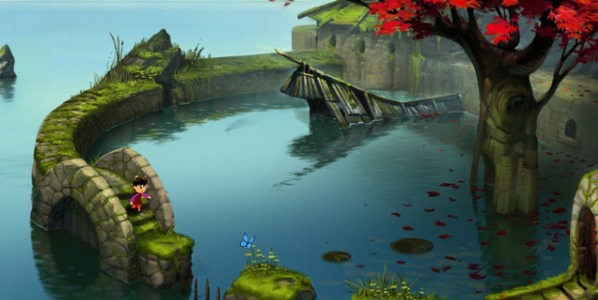 Well, most of the time. There are some puzzles which caused me to employ liberal use of guess and check. Although most of the puzzles aren't this way, the ones that are tougher can become annoying. This is mostly due to the fact that Lilly takes her sweet time traversing areas and interacting with objects. Her animations are lively and all, but after seeing them the first time it becomes more of a time waster to see them on the third or fourth loop. There's no way to skip said animations which is the main misstep.This is a small complaint, all things considered.
Geeta Games have provided a lovingly crafted point and click game. It is fairly short (from 2-6 hours for most players) but the journey is a lot of fun. It's easy to get wrapped up in Lilly's goggle-aided view of the world. Her delight and discovery is definitely imparted on the player. Here's hoping that this delightful game gains a following so that maybe we'll see more Lilly Looking Through in the future!
---

4 out of 5 alpacas
---
Review code provided
About our rating system – *Affiliate link