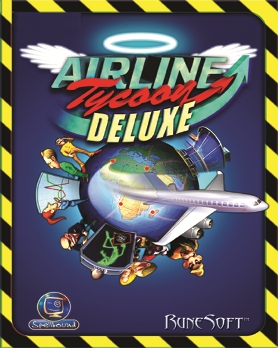 Developer: Spellbound AG
Publisher: Black Forest Games
Platform: Mobile – Android, iOS PC – Desura, GamersGate, GOG*, Steam
Airline Tycoon originally launched in 1998, and despite my own simulator addiction at the time, I was totally unaware of its existence. Instead, my time was split between DinoPark Tycoon and Sim City 2000. Apparently, I was years delayed from the current market. In any case, the ultimate version of Airline Tycoon Deluxe landed in 2003 – again, totally missing me. It appears not having access to the game in my youth has changed perceptions quite a bit.
When looking over fan comments when this title launched on GOG you see tons of excitement over this being the best simulation game ever! I don't think it's the best ever, but it is definitely charming and well thought out. You begin as an owner of an airline and, despite CEO status, must basically do all the grunt work as well. Hire staff, chart flight plans, and work with or against the other airline owners are just some of the tasks you'll need to take care of.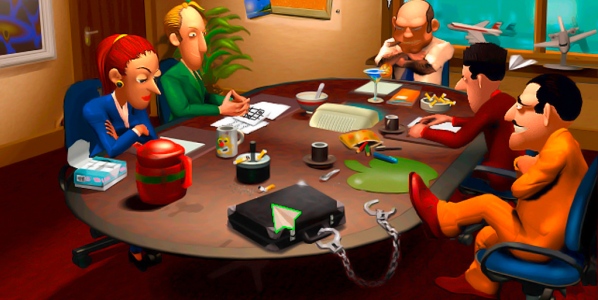 And, honestly, it's overwhelming. Time and time again I found myself wandering the terminal in confusion… but some of that was my own fault. If you do take the time to handle every mission that comes your way first, you'll be taught some of the basics. In any case, once you do finally get a handle on Airline Tycoon Deluxe it does make more sense – even though there's still a ton of systems to manage.
I wish I had played Airline Tycoon Deluxe (or the original version) in my youth because it looks exactly like the kind of tycoon simulation that was so awesome at the time. The graphics are wonderful, the music is midi-tastic, and there's so much room to take on the task of airline owner exactly as you wish. Just, at this point in my life, it seems that there's a lot of preamble and studying necessary to get to the good parts.
---

3 out of 5 alpacas
---
Review code provided
About our rating system – *Affiliate link