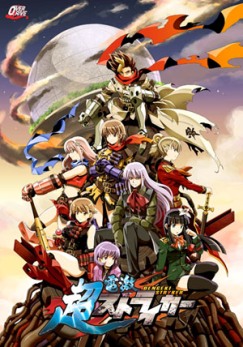 Developer: OVERDRIVE
Publisher: MangaGamer
Platform: PC – MangaGamer*
Dengeki Stryker is a visual novel that tells the story of a young boy named Yuuki Yamato and his unyielding desire to be a hero. Thanks to some extremely strange circumstances, h gets his wish and the superhero Dengeki Stryker comes to life. Cho Dengeki Stryker is the ultimate version of the game as it adds on new chapters to fully flesh out the story. If you've never played Dengeki Styrker then check out our review. This review is focused purely on the new content. Interested players can purchase Cho Dengeki Stryker as either a patch or complete game depending on their needs.