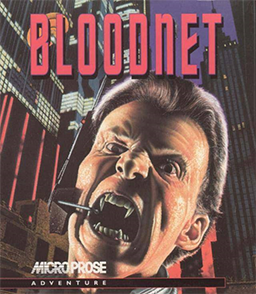 Developer: MicroProse
Publisher: Tommo
Platform: PC – GOG*
Ransom Stark is a New York native with quite the unique problem. At the very start of the game he has a fateful run-in with a vampire which leaves him as one as well. The only thing that is now stopping Stark from feasting on citygoers is an implanted nanomachine in his body that can stop his vampiric transformation – but only for a few days. Will he be able to find a cure before then?
BloodNet is one strange title. It meshes a cyberpunk aesthetic with classic tales of vampires. The city is fueled by technology, drugs, and a giant corporation known as TransTechnicals. Of course, the company is shady as is always the case with corporations in these types of stories. As Stark, you must investigate both in the real world and online to save yourself as well as others you'll come to meet along the way.
The game could be considered both a point and click adventure and RPG, but most would probably just learn toward the RPG definition. Most characters have a lot to say and offer you quests. Unlike some games, the quests make a lot of sense don't just sound like elaborate fetch quests (even if they are). This is thanks to the excellent writing. Some may find it drags on and on but I enjoyed getting into the strange world.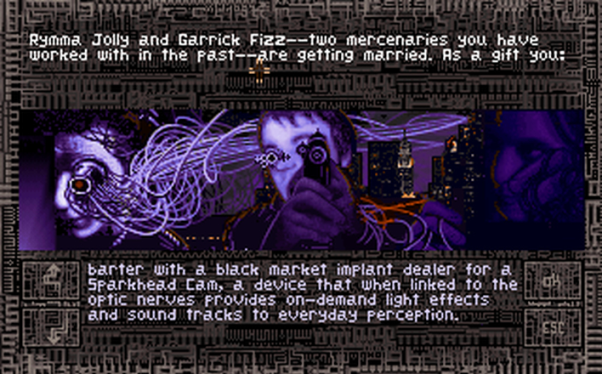 Fights break out sporadically but you might have a hard time figuring them out. You see, there are NPCs throughout the city you can recruit to your team to add muscle, but that's not all there is to it. You're also going to want to fashion weapons from existing parts you have (and be sure to equip some to teammates as well!). None of this is explained very well and the fighting system is unusual as well. The player positions their team before initiating a strike, but then it takes on a turn-based battle structure.
The thing about BloodNet is that it's very set in its ways but is unwilling to explain much of it to players. This goes for the narrative as well as the gameplay functionality. Because of that it definitely is not something you can just pick up and play. It's a shame because there is a very unique world to explore but it will take most some real effort to get into it.
---

2 out of 5 alpacas
---
Review code provided
About our rating system – *Affiliate Link