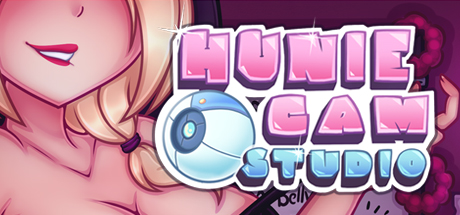 Developer: HuniePot
Publisher: HuniePot
Platform: PC – Steam
I adored HuniePop. I didn't know much about HunieCam Studio before its release aside from the fact that it was a simulation type game featuring the girls from HuniePop (along with some new ladies). Oh, and that everyone hated the art style and heart eyes. In any case, I was excited for this sexy new title from HuniePot.
Before I delve into how HunieCam Studio plays, I should mention that there is no mature content present in the game whatsoever, despite the age gate on Steam and ban from Twitch. Aside from some slightly raunchy loading screens and outfits that you can have your girls wear, there are no erotic scenes or dialogue. It's a bit disappointing, considering I loved the adult content that HuniePop featured, but the absence of such material doesn't hinder HunieCam Studio.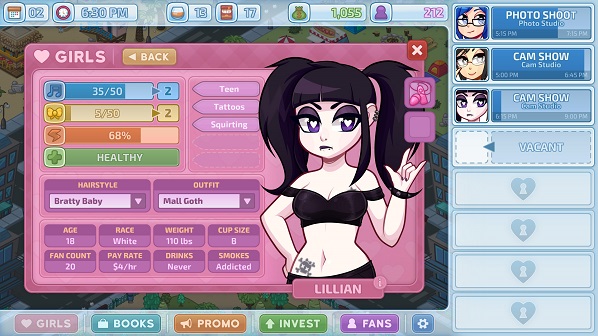 Anyway, on to the meat and bones of HunieCam Studio. Basically, you're thrown into the role as manager of a "cam girl" operation and need to earn as many fans as possible within 21 days. In order to do so, you must properly manage your ladies by getting them to work, building their fashion and talent, keeping them happy, and so forth. At the same time, you must invest in upgrades to your business (such as being able to hire more girls or increasing the amount of fans you get from photo shoots) and ads in order to maximize your fan base.
HunieCam Studio almost feels like a clicker/idle game, but it only has the very basics of one. It leans more towards management simulation with a strict time limit, as you're constantly having to keep things in mind such as where all your ladies need to be or what upgrade you need to purchase next. Due to the nature of HunieCam Studio's gameplay, I found myself completely absorbed during the 21 days (which takes me around two hours playing nonstop each time).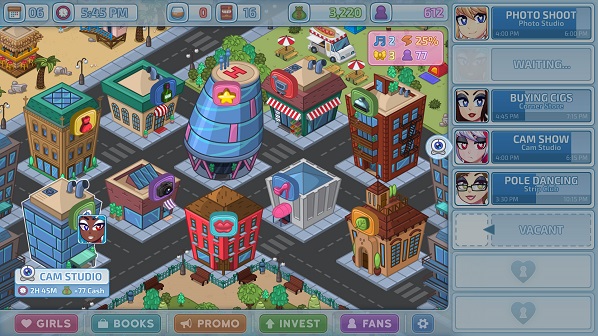 Unfortunately, HunieCam Studio can grow stale very quickly. It's the same content and strategies for every playthrough (aside from deviating from the usual for specific Steam achievements such as earning a bronze trophy without using accessories). There is the incentive of ultimately getting the diamond trophy and earning wardrobe tokens, which allow you to get new outfits and hairstyles for any character, but that's pretty much it.
Regardless, HunieCam Studio is a fun little title from HuniePot that gets your money's worth, considering the low price. Just don't go in expecting another HuniePop.
---
---
Review code provided
About our rating system