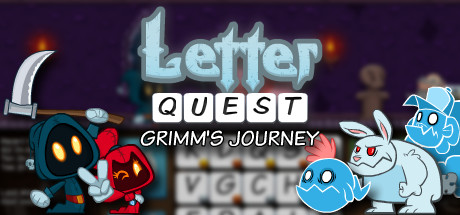 Developer: Digerati Distribution
Publisher: Bacon Bandit Games
Platform: Mobile – Android, iOS PC – Direct, Steam
Words rule. As someone who writes all the time it makes sense that I've got at least a passing interest in the English language. That's why games like Letter Quest: Grimm's Journey appeal to me most. It's an RPG of sorts completely focused around Scrabble-like mechanics. You're provided a small selection of letters and must create words with them in a short period of time. The bigger the word, or the rarer letters used (Q, X, etc) and little Grimm will release a stronger attack! Yes, the concept is simple, but quite effective.
Each stage is quite small and features Grimm walking from left to right in a cartoony 2D world. Firing off a word uses up your turn, although players can choose to utilize potions and the like instead. As you progress the enemies grow much tougher which demands more of players. Luckily, Letter Quest never makes slow typers (or clickers) disadvantaged thanks to its turn-based approach. What it does do though is offer really slow character progression.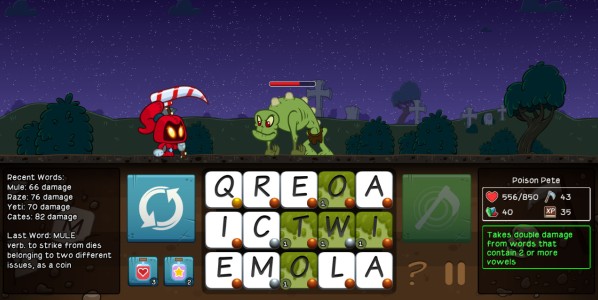 Upgrades to Grimm's health, attack, and such are unlocked via gems. Gems are awarded upon beating persistent quests or levels. They're certainly easy to get but accumulating enough for upgrades is surprisingly slow going. As such, it can be tough to defeat later stages without a lot of grinding. Really, I was just disappointed my awesome Scrabble skills weren't enough to keep me powering through.
The concept and execution of Letter Quest: Grimm's Journey is spot on aside from its artificial gatekeeping measures. It looks cute, has a pretty responsive interface, and is an enjoyable puzzle game. If you're looking for more in the same vein then check out Words for Evil. Although imperfect in its own regards, skilled players are rewarded without restrictions.
---
---