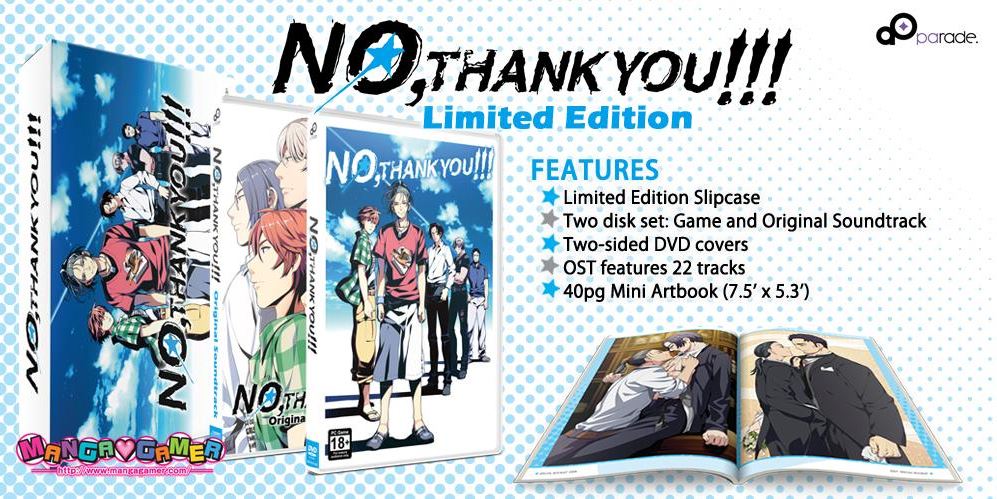 Back in April, we at Pixel Pacas reviewed MangaGamer's first BL release, No, Thank You!!! Although it was not at all what I had expected, it still turned out to be quite the unique visual novel. For the first week of launch, and even a while after, that game sat at the top of their digital sales chart. At the time I had hoped all this interest would result in a physical release.
Tonight MangaGamer announced that No, Thank You!!! is indeed getting a physical version. The Limited Edition includes a DRM-free copy of the game, official 22 track soundtrack, 40 page mini artbook, two-sided DVD cover, and of course a special slipcase to house it all in.
Given the huge community for BL games, and their desire to support each and every English release, I have no doubt that this is a limited edition that's set to sell out fast. Pre-orders for No, Thank You!!! Limited Edition* (NSFW link) are available now at $49.95 ahead of the July 6th release date!
Are you going to buy this new hardcopy or is the digital version good enough for you?
*This is an affiliate link for MangaGamer.