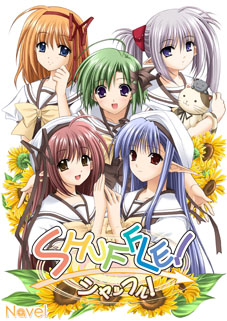 Developer: Navel
Publisher: MangaGamer
Platform: PC – MangaGamer*
Rin is just your average high school student. He's no sport star nor is he a straight A student. Despite having nothing special to his name, he finds his world shaken up as two new transfer students appear in his class. According to them, they both met Rin as children and fell in love with him. This love has remained strong all those years so they finally decided to seek him out. Oh, and by the way, they just so happen to be daughters of the Gods of Heaven and Hell.