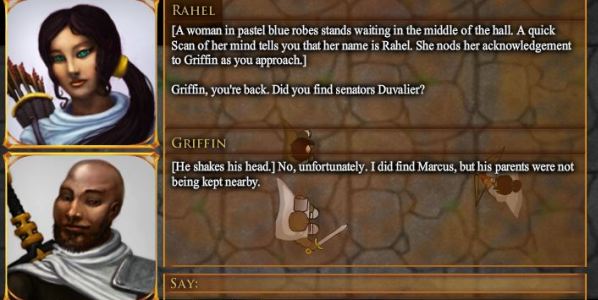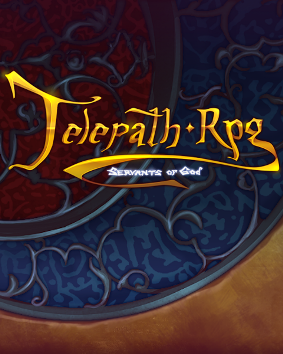 Developer: Sinister Design
Publisher: Sinister Design
Platform: PC (Desura, Direct, GamersGate)
This post is part of the Indie RPG Bundle review collection
It's possible that if you're reading this review that "Telepath RPG" might sound familiar to you. Having never heard of Telepath RPG: Servants of God before, it was quite the surprise that there were actually two previous games in the series. Both appeared as free titles on Newgrounds. Those Flash titles appear to have set the basics for what the series would become in its third iteration.
Telepath RPG: Servants of God sets the stage in a fantasy Middle East where people have come to impose their religion upon the local people of Ravinale. You and your parents are sternly opposed to these new rulers and vocal enough that your entire family is imprisoned! But there are many others looking to kick these theocrats out of the city. With these soldiers at your side, the player must serve as a tactician to lead them to victory. Unfortunately, the story is static in that you can't change the main character's gender or race despite it not affecting much (beyond the obvious usage of "he" in voiced lines).
The game is played from a top down perspective where you control each of the teammates. Actions are always governed by the player and include positioning, attacks, and healing. Each character has a max number of places they can move per turn and distances for their attacks. With each in your hands, it's required to keep track of positioning so that one character doesn't block another out of attacking or anything like that. Play is pretty simple and that's a big part of what makes it so fun. It's incredibly enjoyable to control the team and keep them smartly placed for the most effective victories.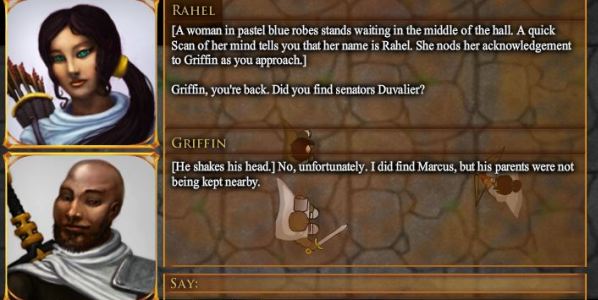 Beyond these main story battles there are also side quests to be completed. Regardless of what you're doing, Servants of God is infused with tons of chatter. Characters all have personalities apparent through their words and the writing is a pretty good read. Many, but not all, characters also receive voice acting to speak their lines. It seems the voice actors might not be professionals, but they are (usually) not embarrassing to listen to.
One point that might bother some players are the visuals. The gameplay screens for battle and exploration depict characters as very cartoony. It definitely clashes with the otherwise high quality portraits. Some scenes have colored drawn backdrops that both look unpolished and like they were pulled from a fable. I'm not sure how that works out, I appreciated them nonetheless.
RPG players who are willing to spend some time with Telepath RPG: Servants of God just might find it to be surprisingly enjoyable. It's not perfect, but offers easy to understand gameplay and a variety of difficulty levels so most everyone can play.
---

3 1/2 out of 5 alpacas
---