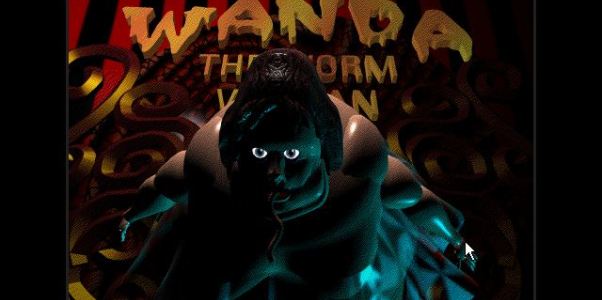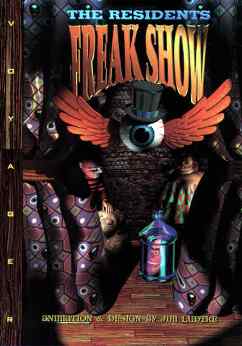 Developer: The Cryptic Corporation
Publisher: The Voyager Company
Platform: PC
The Residents are a band which have been around since the 70s crafting seriously unique music and mixed media experiences. As a fan, I've hungered for years to pick up the multimedia CDs they produced in the early 90s. The Residents: Freak Show is the very first of these experiments and came out alongside a music CD of the same name.
At first, I feared this would be a seriously lackluster product. The adventure title certainly seems that way at first. You simply click between a few screens which take place inside a, well, "freak show" and get a little CG representation of a performance. The graphics definitely look a bit lumpy and weird, but somehow that enhances the charm over 20 years later. Search a little deeper and you'll uncover a whole other, and far longer, segment of gameplay beyond the easily accessible exhibits.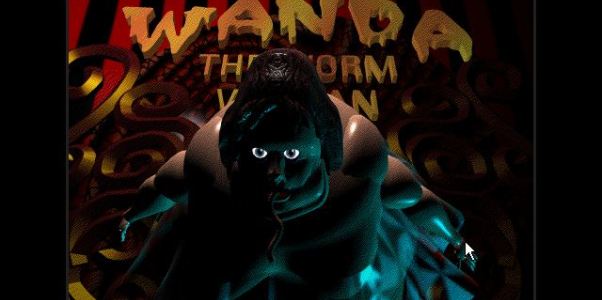 Hidden behind the Mole Man's exhibit, as well as behind a "no admittance" sign you'll find hours of extra content. For the Mole Man in particular, you actually get to hear (and watch) the story of how he became a member of the troupe. Unfortunately, it seems the other characters don't get the same treatment. With that said, every main character has basically a music video which includes their entire song from the Freak Show album. It also feels like each character is given a believable edge which wasn't present through the song lyrics alone.
Seeing one of my favorite The Residents albums in action was a stunning event. This CD-ROM absolutely exceeded my expectations with the huge amount of care given to each character's video as well as the level of interactivity. It could have easily been a slideshow, but Easter eggs and additional story content make it an enjoyable exploration of an album. If you're a fan of The Residents then at some point you need to play The Residents: Freak Show.
---

4 out of 5 alpacas
---