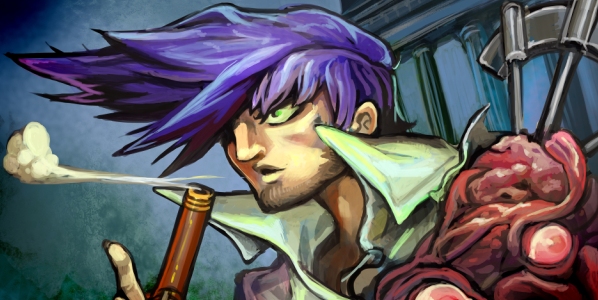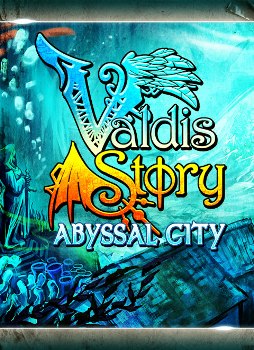 Developer: Endlessfluff Games
Publisher: Endlessfluff Games
Platform: PC – Desura, Direct, Steam
You might not be familiar with the developer Endlessfluff Games, but they are a group that deserves some definite attention. In 2011, their attractive puzzle game Legend of Fae came out (maybe you've played it?).  Well, they're back with another game by the name of Valdis Story: Abyssal City. As with their last major release, it is a stunningly beautiful game. But, graphics aren't everything, so how does the game stand otherwise?
In Valdis Story, you can choose one of two playable characters (with two more being added in later). Both are humans, although from different sides of the track, as it were. Wyatt is a guy who had been living up on "the surface" where he fought against demons and angels. As you might expect, this places Reina as an underground dweller.  For her, she still seeks out exploration and danger because being cooped up is not the life she wishes to lead. Demons, angels, and ferals are all major threats to the populace – which is why someone has to fight in order to change the lives of the citizens.
As either character, you'll explore the world in a very Metroidvania style. This means that you'll be exploring large maps with a variety of rooms. Rooms contain enemies, treasures, and the like. There are also sections which require players to "race" with skillful platforming to get through areas in time. This is probably harder than it should be though due to jumping controls that take some getting used to. Until then, be ready to fail a handful of times when these bits crop up. Otherwise, there's a lot of fun exploration to be had. Beating up on enemies can get a little frustrating though if they knock you off tiny platforms.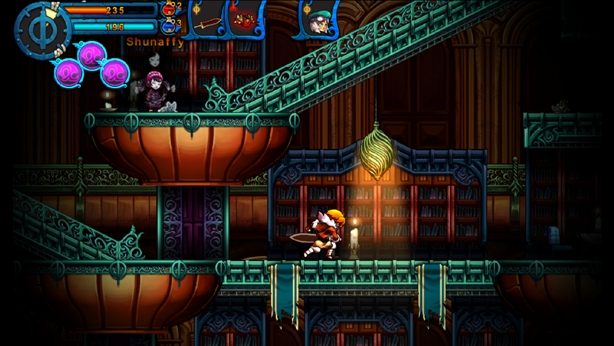 Alongside searching through room after room, you'll also be able to level the character up after enough battles. There is a nice skill tree to work through as well as the ability to increase their general stats. The inclusion of upgrades definitely enhances Valdis Story, though it would have been workable without them. Of course, the graphics are another facet that don't have to be good to make the game engaging – but they are absolutely fantastic. The cartoony characters are animated lovingly and the backdrops also look great. Polished is one word that comes to mind, with another being gorgeous. Graphics aren't everything but it's always fun to see a game with such impressive art!
It's hard to condense my final opinion on Valdis Story: Abyssal City into a succinct statement. I think there's a lot right about the game, but still found it challenging at points due to its platforming controls. They demand more than your average platformer and it wasn't something I was prepared for. Struggling with them early on definitely hampered my enjoyment, but once that passed it was a worthy experience. Valdis Story: Abyssal City is most worth checking out for those who have been seeking out a new and worthwhile Metroidvania game for their collection.
---

3 1/2 out of 5 alpacas
---
Review code provided
About our rating system