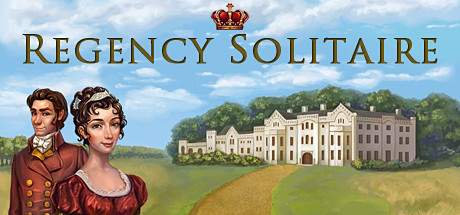 Developer: Grey Alien Games
Publisher: Grey Alien Games
Platform: PC – Direct, Steam
Solitaire is one of those games which I can't help but adore. Ever since its inclusion on Windows computers I've played it every so often. However, my favorite renditions of solitaire are games which shake up the formula such as Faerie Solitaire and now Regency Solitaire.
In this title, we're thrown back in time to 19th century England and placed into the shoes of Bella. Despite being part of a wealthy family, her brother has just squandered away their riches, leaving Bella to marry a despicable fellow aptly named Mr. Bleakly. Instead of sitting idly by for men to decide her fate, Bella works to reclaim the family fortune and also select her own partner.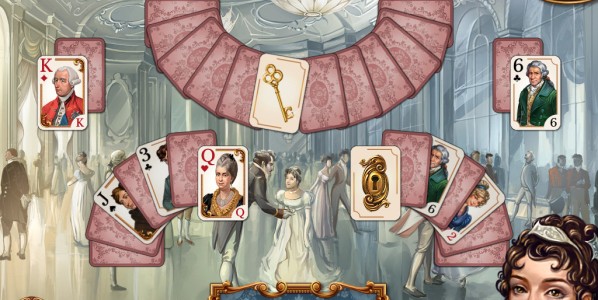 We help her out in this quest by taking on round after round of solitaire. You don't need to match card suits, just select cards one above or below your active card. The card layout is unique, more akin to what you see in western mahjong games where multiple cards may need to be uncovered to reveal the bottom one first. You've also got a selection of power ups, upgrades, and tasks to complete each chapter.
The best aspect of Regency Solitaire, aside from the lovely visual presentation, is that it doesn't demand perfection. Fail your mission objectives? You can still continue! My biggest complaint is a current glitch which effectively freezes the game if you press space (which draws the next card) while in a combo. Beyond that, the release is quite fun and offers around 8 hours of gameplay on normal. And yes, you can bump it up to hard for a serious challenge.
---

4 out of 5 alpacas
---
Review code provided
About our rating system