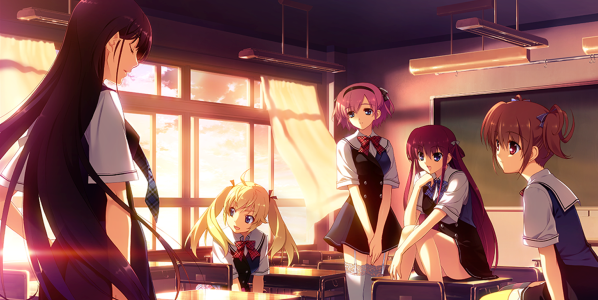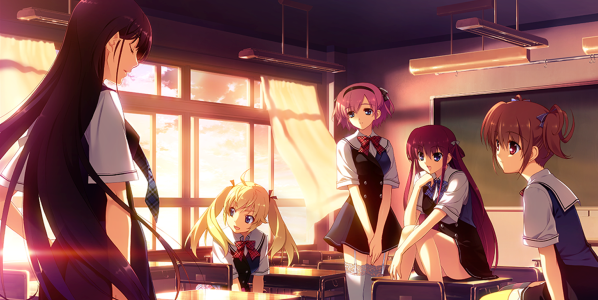 If you've visited Pixel Pacas before then you know we have a huge love for all sorts of visual novels. From otome to horror to eroge to, well, anything else we're happy to give them all a shot!
One of the biggest publishers in the visual novel space, Sekai Project, is the newest but has quickly risen to become a name that most visual novel fans know. This is thanks in large part to their Steam focus which allows them far more attention than JAST USA and MangaGamer. After all, both companies just recently began utilizing Steam.
Just how many games bear Sekai Project's name on them now, though? After all, it seems like they're constantly announcing new titles! We've gone through the grunt work of finding each one.
The "Name" column is for each game's title, of course. "Announced" refers to when Sekai Project was announced as the publisher/localization team/etc, not when a game itself is revealed (unless they happen at the same time). "Release" is the official release date where applicable. "Suggested" is the release date/window suggested by Sekai Project or the developer.
Next is the slightly obscured "Translated" column which states whether a title requires translation/localization work by Sekai Project (Yes) or was already in English when they partnered up (No).  "KS" is a column for sharing which games ran crowdfunding campaigns on Kickstarter, Indiegogo, or Patreon. "Notes" mention when a title is available in all-ages and 18+ (stated by 18+ release) or only come in an 18+ release (18+). Finally, "physical ver." in notes means that a physical version is coming or was at some point available in the U.S. market.
There are two other tabs, Monthly Data Snapshot and Possible Publishing Candidates. The first just takes a "snapshot" of how many games exist in each category at the start of every month. The latter sheet is just my speculation as to what projects Sekai Project may publish next. Do not take that sheet as proof, however!
This list was compiled using publicly available information from Sekai Project's Twitter, Tumblr, website, forums, as well as the sites of related developers. The main reason for its creation? Simple, Sekai's official "game release schedule" thread feels lacking in that it provides little context for upcoming releases, as well as simply avoids listing many games until they're closer to release.
If you know a game Sekai Project is publishing that I have not yet listed, please let me know! Of course the checking and cross-checking was relatively thorough, but some titles may have slipped through the cracks.