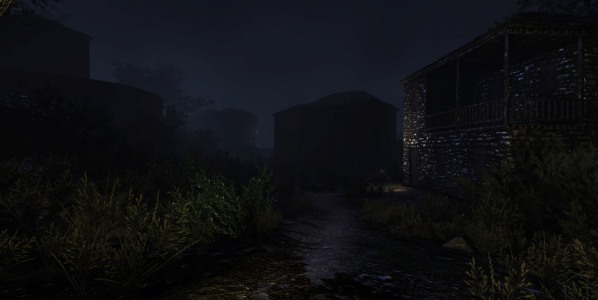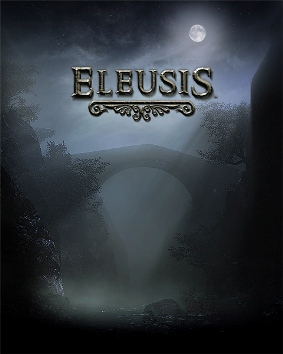 Developer: Nocturnal works
Publisher: Nocturnal works
Platform: PC – Desura, Direct, GamersGate, Steam
If you're anything like me, then Eleusis might strike you as an odd name. The game itself (judging by just screenshots) could also seem to be like any number of other horror games out there. However, these initial assessments sell the game short. It is nothing like the world of Slender copycats nor Amnesia. It takes a very different path, even if they all share a few gameplay elements in common.
In Eleusis, you're given a very basic setup. After receiving a letter to visit your mother, your journey is stopped by a rock slide on the only road. Having your car stuck in the middle of the night is quite an unfortunate situation, thankfully, you find a town nearby and hope someone there can help you. The only problem is the town seems completely abandoned… Until you hear a scream.
While playing it was hard to shake the feeling that this felt far more like a classic adventure game than modern jump scare horror. Yes, it has attractive and ominous graphics, but the gameplay doesn't necessarily tread far from old roots. What this means is that puzzles mainly consist of finding the right objects and using them when needed. Oftentimes, there are keys hidden which unlock the doors you need to head through. This is all pretty simple, at least, although finding objects can often be difficult.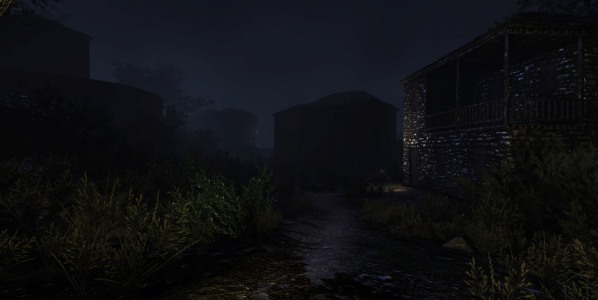 The difficulty stems from the fact that there's just a lot of stuff the player can interact with. About 80% of it is useless, but the other 20% will be items worth investigating or provide objects necessary to finish the game. If you ever skip something, you can go back and find it, but it might take a while considering there are a lot of places to look. Wandering too often gets annoying so try to keep you eyes peeled throughout the duration of Eleusis.
So what is that differentiates this game from the pack? Primarily, it's due to a focus more on discovery rather than running and hiding all the time. However, another neat aspect of the game (and its plot) is revealed by the title. Eleusis is the name of a town in Greece where the "Eleusinian Mysteries" took place. This was a yearly ceremony instigated by a cult and, well, if you research it a little you'll see the parallels between these ancient ceremonies and the game.
Mainly, the only issues lie with the title being short-ish and a bit of an item hunt. Beyond that, Eleusis is a creepy adventure game that pulls from a very interesting facet of ancient Greek history. This is a game best for those who are tired of playing copycat, half-finished horror titles which keep getting published.
---

2 1/2 out of 5 alpacas
---
Review code provided
About our rating system