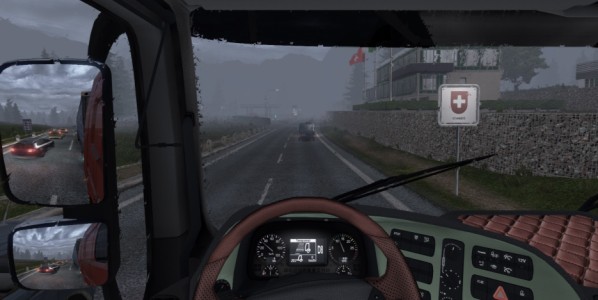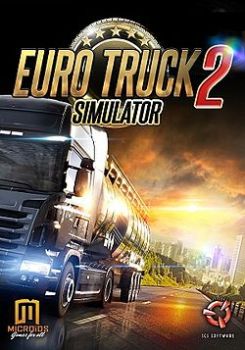 Developer: SCS Software
Publisher: SCS Software
Platform: PC – Amazon, Direct, GamersGate, Green Man Gaming, Humble Store, Steam
Thanks to a continuous deluge of them on Steam, many gamers are tremendously annoyed with simulation games. Getting into extreme minutia such as Munich Bus Simulator and Warehouse and Logistics Simulator, well, it is easy to see why such distaste exists. Euro Truck Simulator 2 blended into that lot for me until I finally played it. Then I realized that this is not just a dull budget release but an excellent game overall.
As you might guess, the game is focused on driving through the European continent in a big truck. You're a trucker who takes on the missions of others and can even run their own company. To start with players can only tow newbie cargo for lower prices, but eventually you level up to transport fragile and dangerous materials.
Much of Euro Truck Simulator 2 is spent on the road between destinations. If you need your gameplay fast and exciting then run away now. Everything about this experience is slow but it works well. I'm someone who has always enjoyed simply "touring" games such as Grand Theft Auto and obeying the traffic laws. Doing so here is expected (unless you want to get ticketed all the time).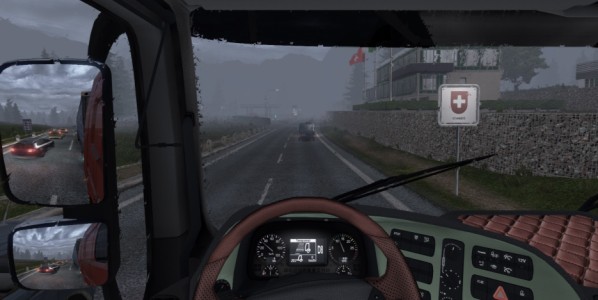 Only this time, all the minutia I've always wanted to live out my mundane driving fantasies are available here. There are windshield wipers, turn signals, headlights, and more on every truck that players have total control over. Many won't find this exciting but this is just the kind of simulated features my interests trend toward.
My inaugural drive with the game lasted five straight hours. That says something, especially when my average gameplay sessions typically last an hour. Euro Truck Simulator 2 is such a simple concept and is executed near to perfection.
---

4 out of 5 alpacas
---