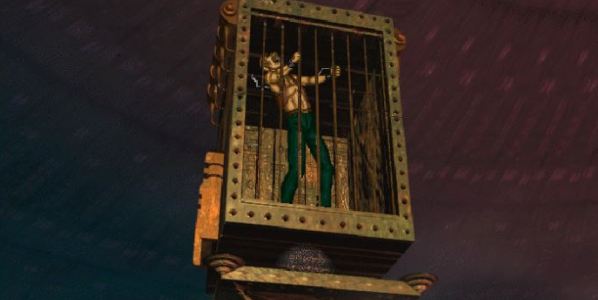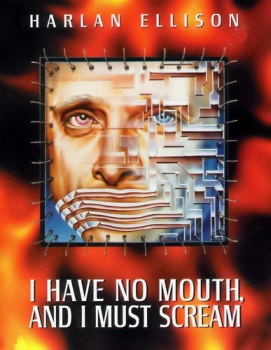 Developer: The Dreamers Guild
Publisher: Cyberdreams
Platform: PC – DOS, GOG*
During most of adventure gaming's history there were many great titles released. The most popular tended to be from Lucas Arts and Sierra and often were comedic. Those looking for more "adult" fare were left with a much smaller library to choose from. I Have No Mouth and I Must Scream, based on a short story by Harlan Ellison, attempted to push that envelope when it launched in 1995.
The game is certainly strange. It focuses on a supercomputer by the name of AM which grew in power enough to ultimately take over the world. Humanity is all but demolished aside from five different individuals who AM has decided to hold captive for over 100 years. They basically stand as AM's playthings, and are tortured continuously in the most painful ways specific to their psyches.
As the game begins, you are tasked with playing a new "game" that AM has come up with. One by one, each of the five must enter into a simulated world which has to do with their lives. There they must relieve past nightmares and overcome them. While some characters perpetrated great evils upon the world, others were victims. In particular, the story of Ellen was especially worrisome due to the triggers it may set off in some people.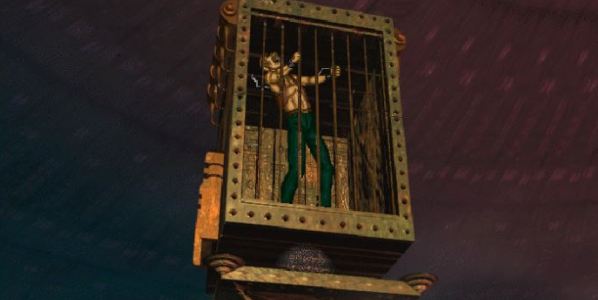 It doesn't appear that I Have No Mouth and I Must Scream commits any of the cardinal sins of adventure gaming but there are still some niggling issues. One is based around the control scheme which has players first select an action (look, use, talk, etc) and then click on an object. On a few occasions, there were times when an item had to be used in a way atypical from the rest. This was confusing and led to a lot of backtracking at times only to realize the simple error. Also, it feels a bit cumbersome to have to reach down to the functions and click them every time, but that's thanks to changes in modern adventure games.
With those issues considered, it still isn't a bad game. AM is one spiteful, cruel machine but it also has a weird sense of humor. The characters also stand as interesting when you uncover their lives through play. Backdrops, too, are incredibly well done. Adding in the voice acting, I Have No Mouth and I Must Scream is a really impressive adventure game overall which helps it overcome aged gameplay mechanics.
---

3 1/2 out of 5 alpacas
---
Review code provided
About our rating system – *Affiliate link