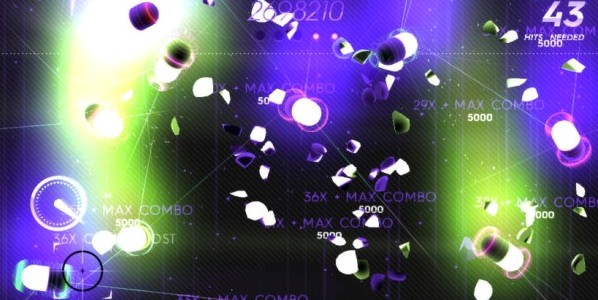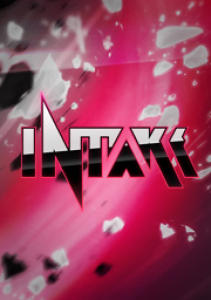 Developer: Cipher Prime Studios
Publisher: Cipher Prime Studios
Platform: PC – Steam
Arcade shooters are one of my biggest guilty pleasures. I'm not generally very good at them, but they suck up my time all the same. Despite having experienced many flavors of shooters, Intake was still quite a surprise. The latest game by Cipher Prime Studios distills the shooter down to its most basic parts (which also happen to be the most "addictive".
And, unlike most games, addictive is a fair word to use although not for the reasons you might be expecting. Instead of cluttering the screen with spaceships, penguins, or robotic fish, Intake has players taking aim at pills. The pills come in a variety of colors and your goal is to shoot them before they reach the bottom of the screen. If too many make it past then you overdose – game over.
Each stage has two colored pills and you'll increase your multiplyer by being set to the proper color when destroying a pill. There are a few other subtleties, but for the most part gameplay is easy to grasp. Upgrades can also be purchased to allow for new powerups to appear during play. Some slow down the descending pills, while others make them gigantic for easy clicking.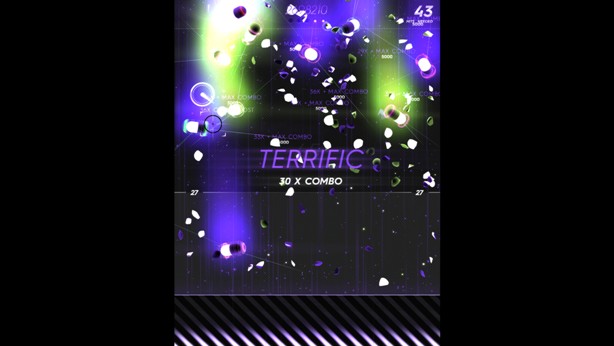 The unusual drug theme is paired with Cipher Prime's typically gorgeous but trippy presentation style. Pills have an unearthly glow about them while the entire game has a neon glow about it. For the most part, the screen is clean, although that doesn't make shooting a barrage of pills any easier. Of course, the visual subject matter might be off-putting for some, and that's a totally fair reason to avoid Intake.
One reason I wasn't completely sold on the game had to do with the soundtrack. While it is fitting, there are only three tracks in the game (two of which are expensive unlocks). You can play your own music over the game, but then the subtle connections the pills have to music are useless. Another hardship I encountered was simply running into a difficulty wall. Yes, determination will eventually get most players past it, but personally I would have loved to see some difficulty selectors or ability to select stages at will like shooters often do.
Considering Intake gets so much right though I'm willing to let most of this slide. The game is still simple to understand and fun to play repeatedly. It's just such a shame there aren't more songs included to change things up! Pick it up if you're so inclined, but remember to take breaks from Intake every once in a while. Your wrists will thank you.
---

3 1/2 out of 5 alpacas
---
Review code provided
About our rating system