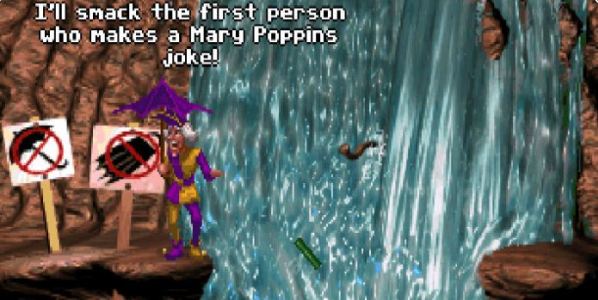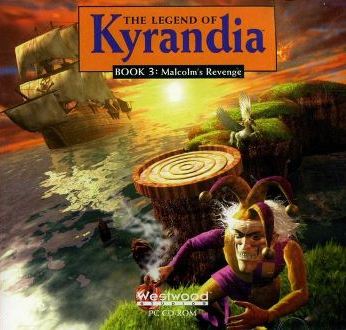 Developer: Westwood Studios
Publisher: Electronic Arts
Platform: PC – GOG*
Over the span of three years, Westwood Studios produced an adventure game trilogy titled The Legend of Kyrandia. The first game was a novel start, the second refined the formula, and then finally came the third title. The Legend of Kyrandia Book 3: Malcolm's Revenge is meant to serve as the culmination of everything, but does it prove to be a fitting end?
Malcolm's Revenge picks up primarily after the first game. Yes, there is a connection to it and the end of The Hand of Fate, but that's so minimal it hardly counts. In any case, this time around you play as Malcolm. In the first game, he was the royal court jester who murdered the king! It's likely no players really wanted to "see his side of the story" but that's exactly what Malcolm's Revenge revolves around. Players get a taste for Malcolm's self-centered mindset but also see that he might not be completely horrible after all.
Each game coming from a different character's perspective was basically expected though, as all previous games featured different protagonists. What is far less easy to swallow is the distinct shift in art direction and style. This seems due to the sudden discovery of fancy 3D graphics and polygons. Now there are CGI scenes interspersed throughout the game and backdrop elements from time to time. Most of these scenes look entirely ridiculous today. Even if they didn't, it harms the charming pixel art that once seemed a hallmark of the Kyrandia name.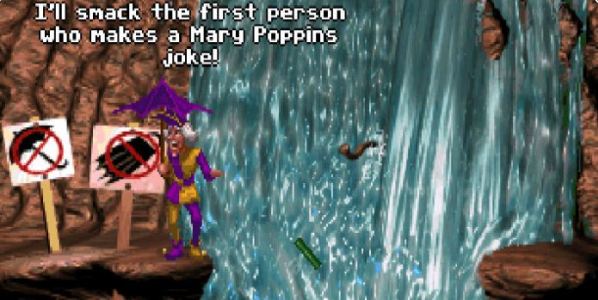 Even though most scenes do not employ CGI, the effort on those fronts must have taxed the art team. Pixellated backdrops don't stand up in the least to Book 1 and 2. They're uninspired, and at times even ugly. Because of this there's no longer a way or reason to praise what had previously been very cool fairy tale visuals. At least we have the first two games to return to.
That's not the only despicable part of the game, though. The worst offender is the writing which seems far less interesting than anything else the Kyrandia series has to offer. Despite being a court jester, Malcolm isn't very funny. This is made worse by a laugh track that is prompted to play at completely inane moments. It's rare that anything humorous ever happens to cue the laughter. It's not even like Book 3 is meant to be a sitcom! On the plus side, the soundtrack is probably the best of the trilogy.
Malcolm's Revenge is not a complete failure since the puzzles are still interesting, with only some aspects being annoyingly challenging. But when you compare it to the other two games it just feels like the least exciting one. If anything, most Kyrandia players would probably be best served by playing Book 1 and 2 and pretending this concluding volume never existed.
---

1 1/2 out of 5 alpacas
---
Review code provided
About our rating system – *Affiliate link