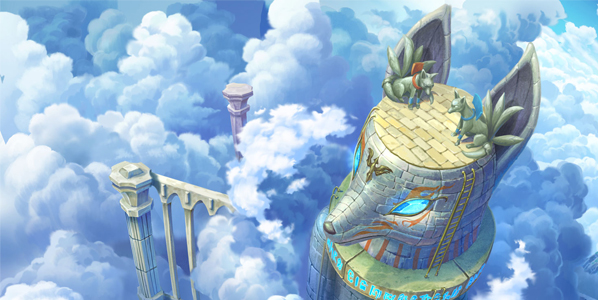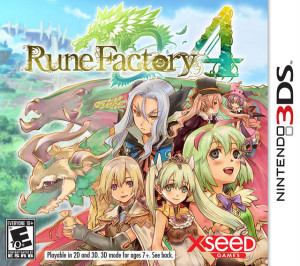 Developer: Neverland Co.
Publisher: XSEED Games
Platform: 3DS
I remember when the very first Rune Factory game came out. It was touted as "A Fantasy Harvest Moon", which immediately caught my interest. I bought it as soon as it released and played a bit of it, but found it a tad too difficult and went on to other games. Of course, I still found the concept extremely fascinating and continued to follow the series. After hearing that Rune Factory 3 improved upon the series' formula, I decided to give it a try and absolutely loved it. So, it was only natural that I would be looking forward to Rune Factory 4.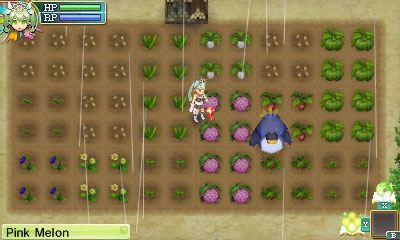 Like Harvest Moon games, you're able to grow crops, raise livestock (which are monsters that you tame rather than actual farm animals), and woo potential lovers. Rune Factory focuses much more on plot and RPG aspects, though. And there's a lot of that packed into Rune Factory 4. The two main story arcs take a good 40+ hours to play through. That's not all, though! There's also a bonus arc that has quite a lengthy and cumbersome dungeon. I have over 70 hours logged into Rune Factory 4 and I have yet to finish the last arc.
Tired of fighting and need to take a break from the main story? Then embrace your social life! There's plenty of well-developed characters to talk to and lots of festivals to attend. And don't forget about the six bachelors or bachelorettes that you can date. Although it's a smaller selection versus those of other Rune Factory games, the dating/romancing aspects in Rune Factory 4 are much more expanded. The best part is that you can totally have a harem of lovers (which made choosing a husband in Rune Factory 4 the hardest decision of my life).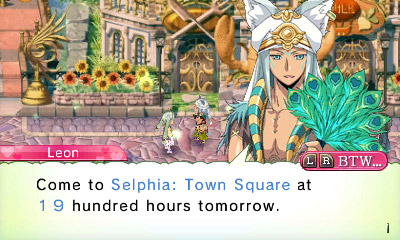 There's also a new feature to the series, which is performing orders with accrued Prince/Princess points. These orders vary from bettering the town with new shops and festivals, to expanding your farm. Heck, you can even change your character's portrait to that of anyone in the game.
In terms of localization, the Rune Factory series' new home at XSEED is definitely a good one. It's as if they've been taking care of publishing Rune Factory games here the whole time! I loved every bit of writing in the game and the voice acting is perfect.
The only complaint I have about Rune Factory 4 is how evil the RNG can be. You see, there are "town events" that can happen often (these were really nice for building the characters of NPCs). Whichever one may pop up is totally random. Unfortunately, bachelor/bachelorette events, and even the one needed to start the plot's bonus arc, are included in that very large pile of randomness. You might need a lot of patience to activate some of these events.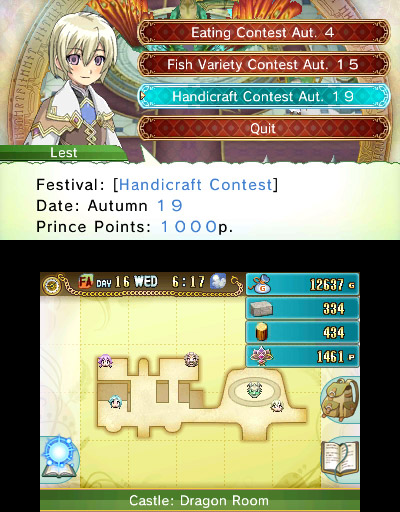 I had so much fun with Rune Factory 4 and I can't recommend it enough. If you've ever considered jumping into the series, now is definitely the time.
---

5 out of 5 alpacas
---