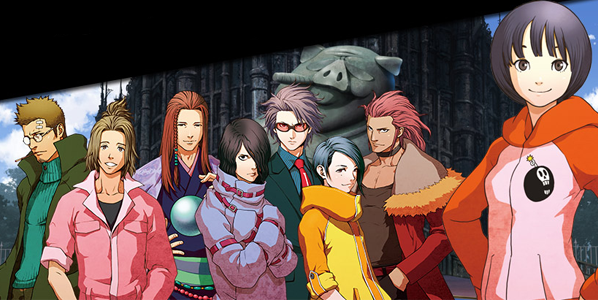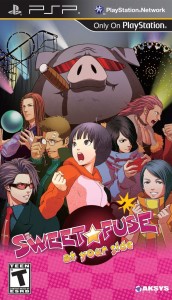 Developer: Idea Factory
Publisher: Aksys Games
Platform: PSP
Sweet Fuse is an otome visual novel that has an incredibly weird premise.  Your uncle, Keiji Inafune (yes, THAT Keiji Inafune), has built a video game-themed amusement park and you're invited to its grand opening.  Everything is going swell until the evil Count Hogstein takes over the park and all its staff hostage. It's up to you and six handsome men to brave Hogstein's seven deadly games, lest he kills all the hostages and blows up your uncle's beloved park.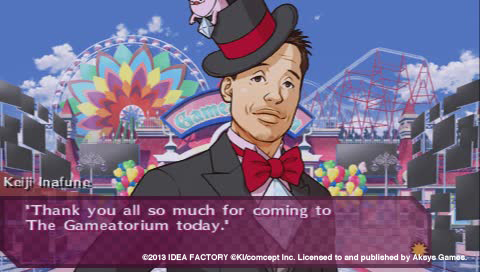 There's still time for love, though! All six guys are romanceable at the very start of the game and have their own routes. There's also a seventh guy whose route is unlocked when you finish Sweet Fuse at least once. To my surprise, I grew to love every guy over the course of my playthroughs (well, except Meoshi). I say it's definitely worth it to go through every single route that Sweet Fuse has to offer! Even if the romance aspect in Sweet Fuse is minimal, there's still enough of it to satisfy anyone that is in search of that ooey-gooey stuff.
Sweet Fuse's story is surprisingly serious and deep. As you go through each route, you figure out that Hogstein isn't the nonsensical villain that he's first introduced as. There's actually a reason that he's decided to have all of you participate in his games! All the guys also have some rather interesting backstories that eventually intertwine. I can't say too much without spoiling the whole plot, though.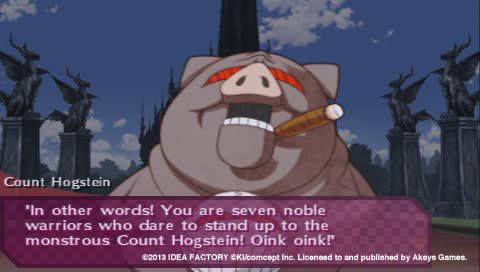 Some of you folks may be concerned that Sweet Fuse is too "girly." Like I mentioned previously, the romance is kept to a minimum and the game instead relies more on action and drama. It actually feels a lot like Zero Escape: Nine Hours, Nine Persons, Nine Doors, if that happens to be a visual novel that you like. Sweet Fuse is an otome game that everyone can enjoy.
I think the only aspects of Sweet Fuse that disappointed me were the rather large amount of typos and the "puzzles." Before I began the game, I was under the impression that the puzzles advertised would actually be solved by you. Instead, the characters in the game usually come to conclusions for the puzzles themselves (oftentimes bumbling). Sometimes, you'll get the opportunity to push your group into the right direction by selecting the correct keyword during the "Explosive Insight" phase, but it's not very exciting.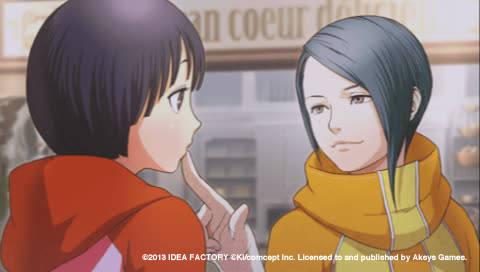 That stuff is easily pushed aside when compared to everything I love about Sweet Fuse, though. What I believed was going to be a silly little visual novel actually turned out to be a very emotional and entertaining experience. If you own a PSP/Vita and like visual novels, then definitely get your hands on Sweet Fuse. 
---

5 out of 5 alpacas
---