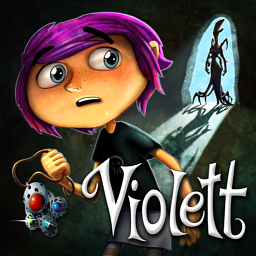 Developer: Forever Entertainment S.A.
Publisher: Forever Entertainment S.A.
Platform: Mobile – Android, iOS PC – Steam
Violett is just your average teenager. Her parents have forced her to leave her friends behind as they move to an old house in the country. She's angry and expects her life to be dull from here on out – until she spies a strange charm. Upon picking it up, she gets transported to another world. This Alice in Wonderland-esque adventure definitely wasn't what she bargained for!
With the game named Violett after the lead character, it's obvious that we will spend our time playing as her. Gameplay is of the point and click variety, with a few small tweaks. Along her journey, she discovers new powers. The first grants her telekinesis which is indispensable at times.  Continuing along reveals more, as well as a need to collect orbs to power some skills. Orbs decorate landscapes like a hidden object game and you'll never have to worry about running out.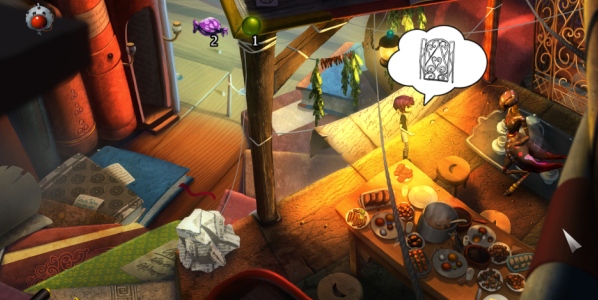 As would be expected with a point and click adventure game, there are many puzzles to solve. Some are simple while others require a bit more thought. However, they're often quite fun and unique. There were a few times I got stuck, and unfortunately, the in game "hint" system rarely offers any tangible hints. Those who can't figure something out will likely find the Steam Community a great resource.
Interestingly, the story is told without much use of real language. Violett and her family speak gibberish as do the insects and other creatures living in the strange world. Still, you can grasp what characters need to solve their problems via illustrations. Adventure fans who love witty writing won't get that here, but don't skip it up just yet!
What Violett does so amazingly is create an environment that stands out against the droves of competition. This game doesn't just suggest Violett is inhabiting a wonderland – it shows you. The inhabitants are unusual and the backdrops are simply stunning. It's impossible to convey how awesome they are until wandering into new areas yourself. Seriously, it's been a while since an adventure game required me to fight the urge to continuously save screenshots.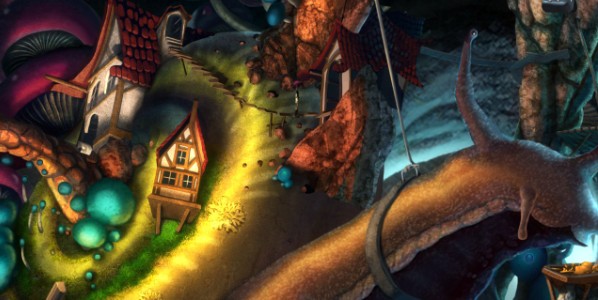 Music is another high point for the game. Although there are not a ton of songs, each song is great. They all come back to the game's theme but each do so in unique ways. Also, even though there aren't a ton of songs, they're the kind you are excited to hear one more time. Buying a copy through Steam nets you the official soundtrack at no extra cost, which is definitely handy.
There's a lot to say about Violett. Although it is not a perfect adventure experience, it offers a wonderful time. From the unique and creative puzzles to the gorgeous backdrop and accompanying soundtrack, it's hard to ignore the game. Start up Violett and you'll be in for quite the journey!
---

4 out of 5 alpacas
---
Review code provided
About our rating system