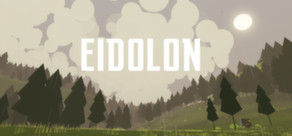 Developer: Ice Water Games
Publisher: Ice Water Games
Platform: PC – Direct, Steam
Eidolon is perhaps the mellowest game I've played this year. The premise is simple enough. You're all alone in a wooded landscape. With nothing on your person, the only thing to do is explore and survive. During your travels you come upon berries, animals, and letters. While the former keep you alive, the latter fuel your journey. After all, it suggests there are others out there somewhere if you just keep looking!
The game initially appealed to me because it seemed a mix of Gone Home and Proteus. Of course, that reductive way of looking at it does Eidolon a disservice. Unlike either of those, I found myself immediately hooked to this calm, beautiful post-apocalyptic landscape. Trees, bushes, and animals are simple polygons but this look definitely works. The way Ice Water Games utilized color particularity is something to behold.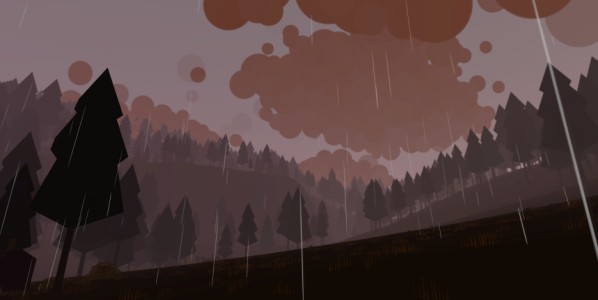 Understanding Eidolon in even a simple sense requires spending time with it. At first you might jump off a cliff only to find it seriously wounds you. For me, my beginning was trashed due to walking straight up to a bear. Unlike other games where I don't care much for health, I wanted to do everything in my power to stay alive (and safe) here. Eventually I learned to pay attention to nature – particularly birds. Although there is much more that could be said about the game's mechanics it would spoil the pleasure of working them out yourself.
Although you don't have to find and read the many notes scattered about this massive landscape it adds another layer to the experience. Being drawn to the story helps add "purpose" to the game where others might not see it. With that said, simply wandering around in Eidolon has become a favorite new method of unwinding for me. I invite others out there to enter this gorgeous digital landscape and uncover its secrets.
---

4 out of 5 alpacas
---
Review code provided
About our rating system